Despite being in business for 20 years and having a multitude of clients, Nutrition Works has never stuck with consistent branding. The clients consistently praise the company for its great work on getting their lives back on track. The brand required a rebrand in order for it to reflect the expectations of the clients.
The project began with research and logo exploration.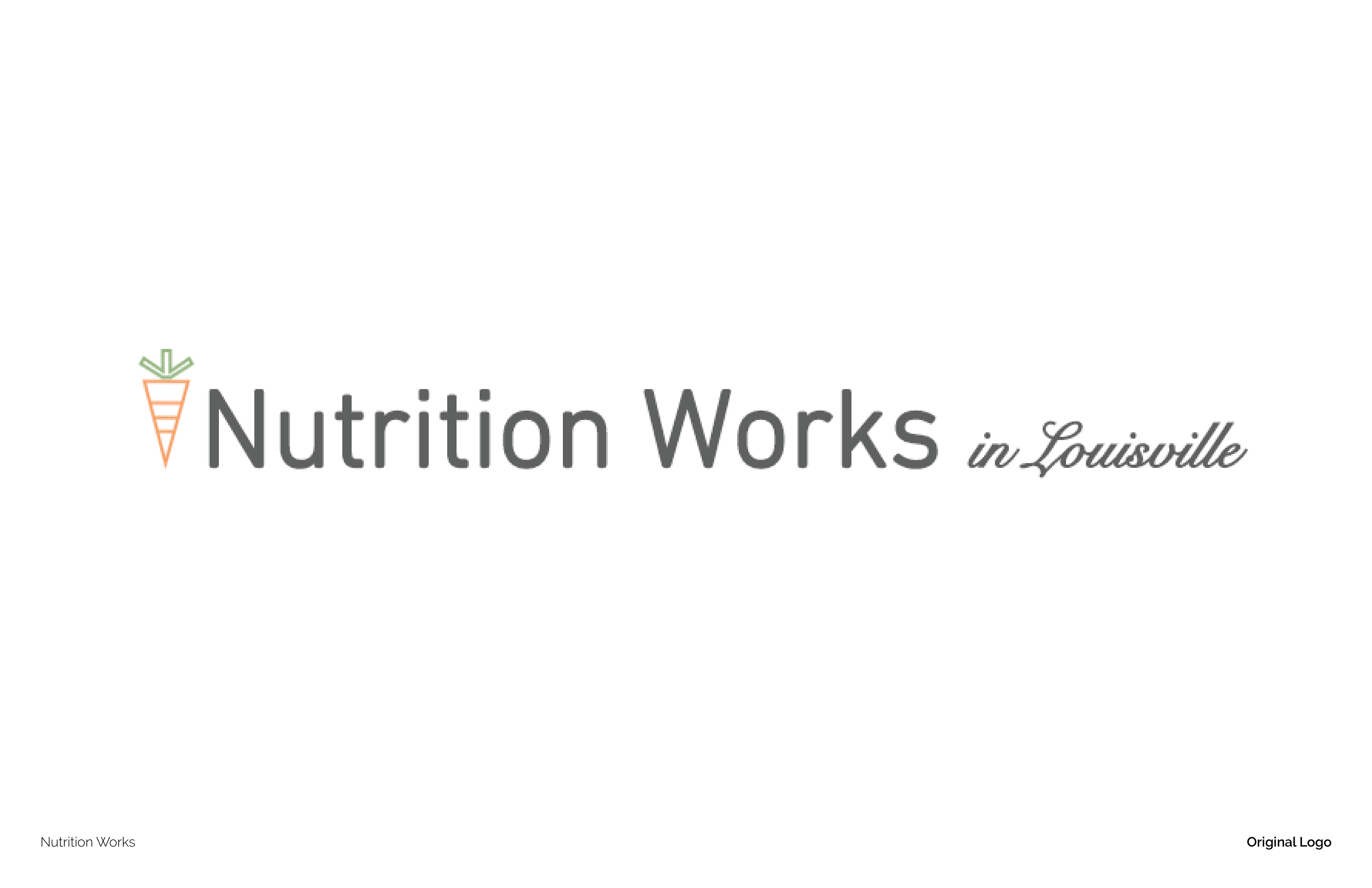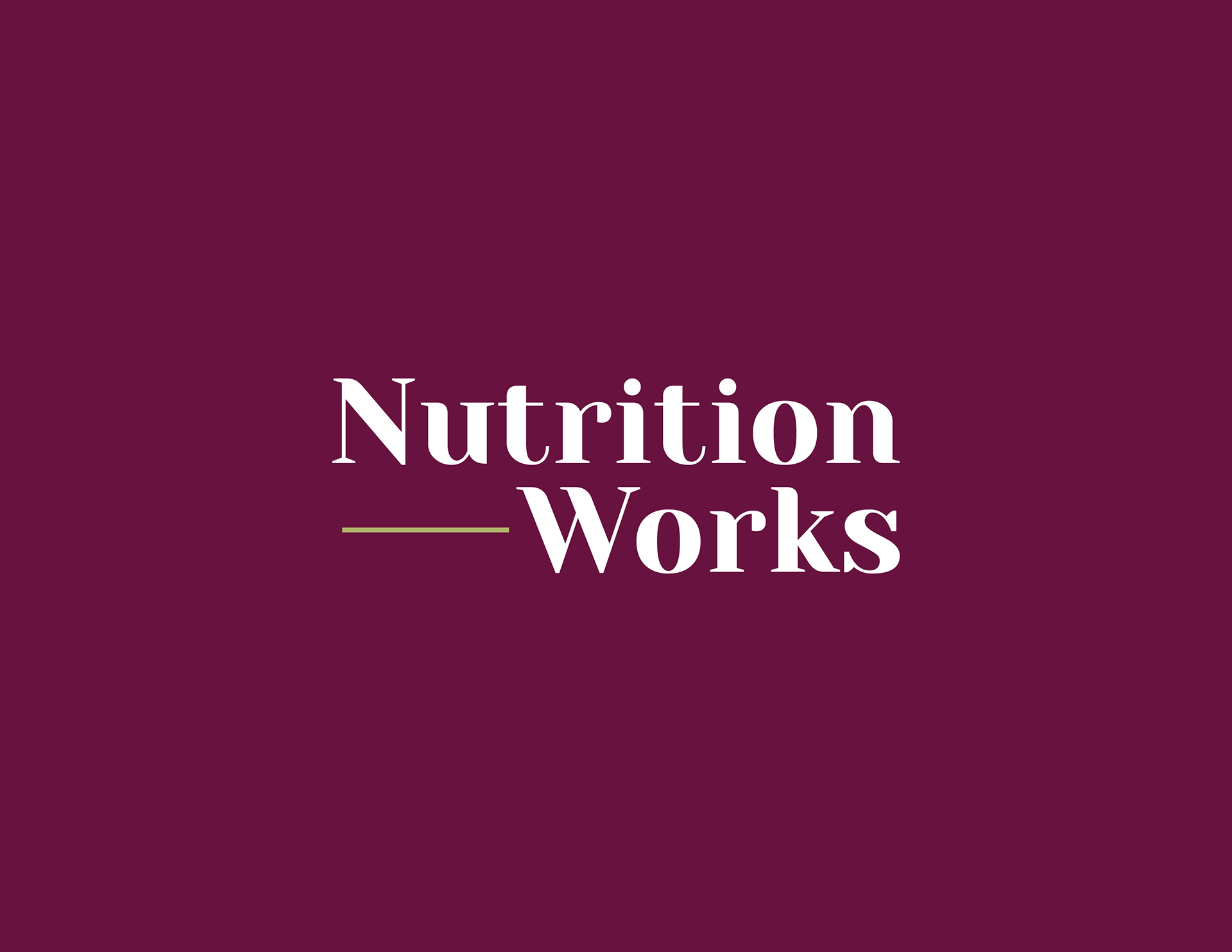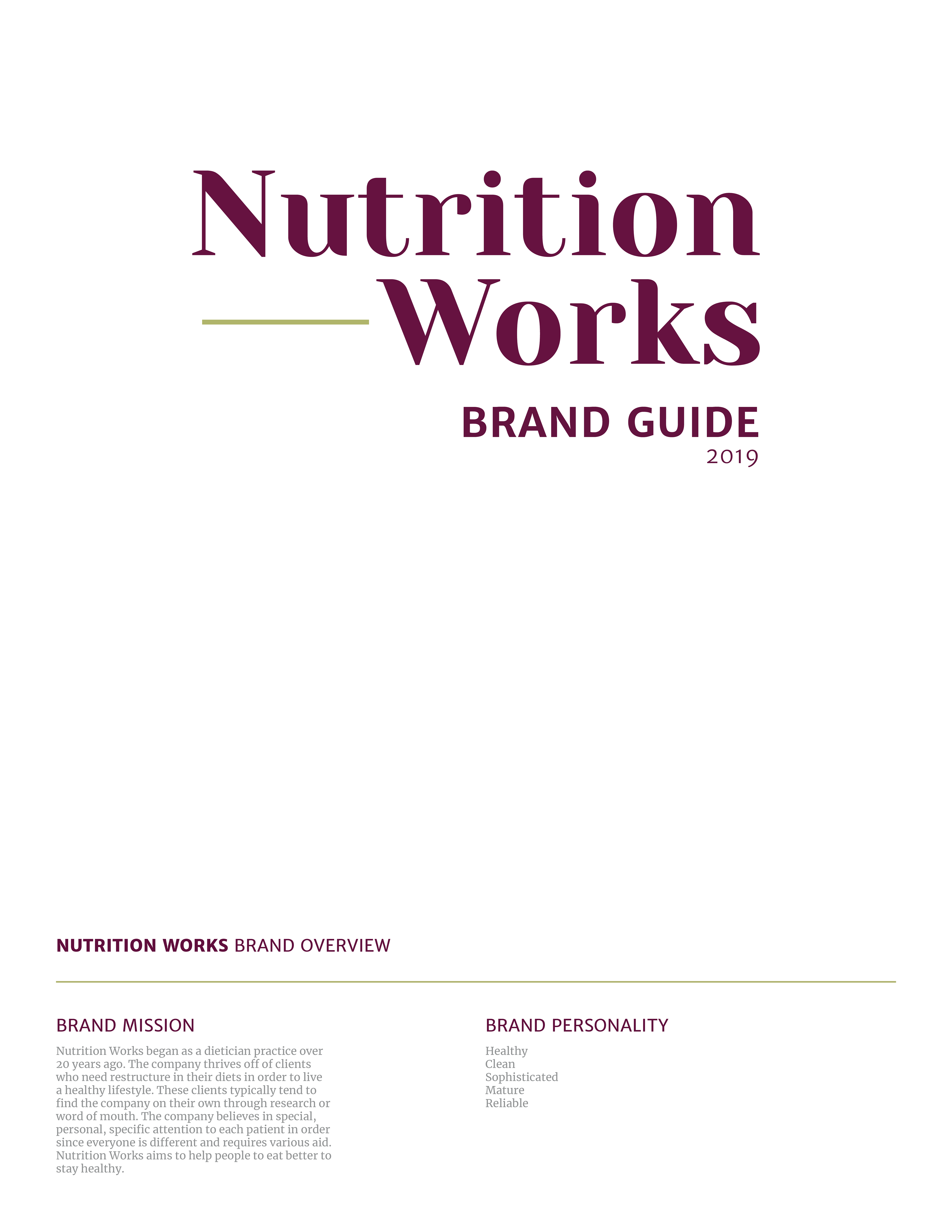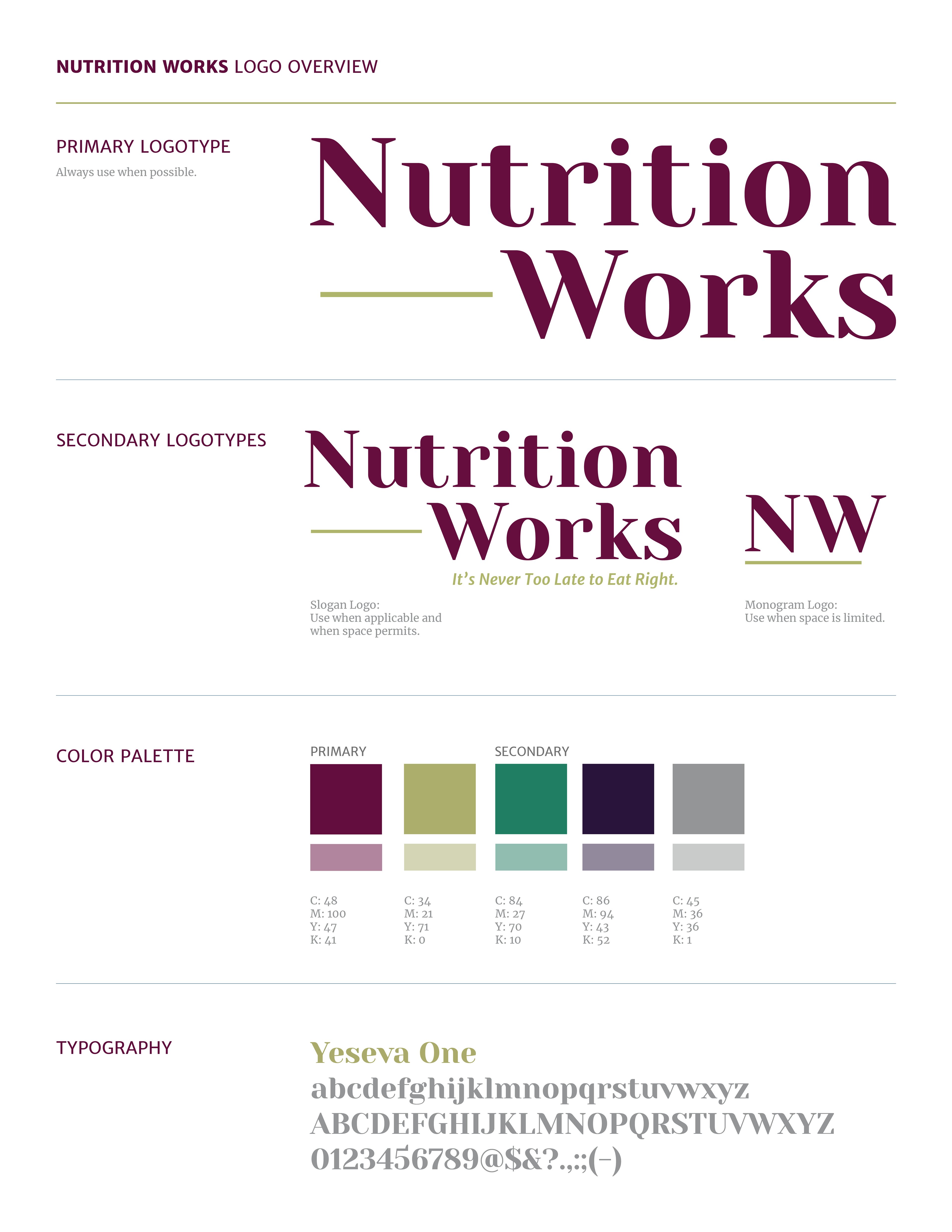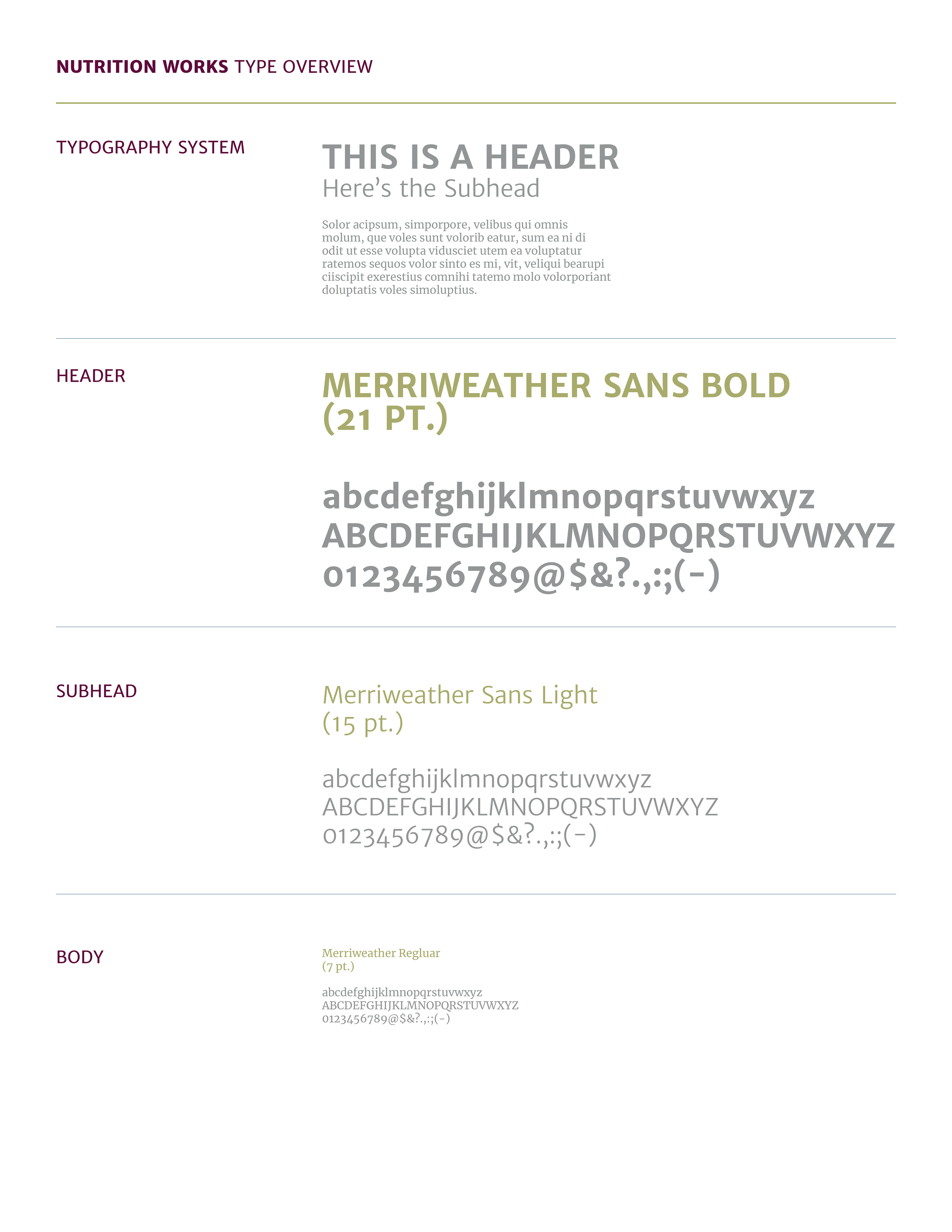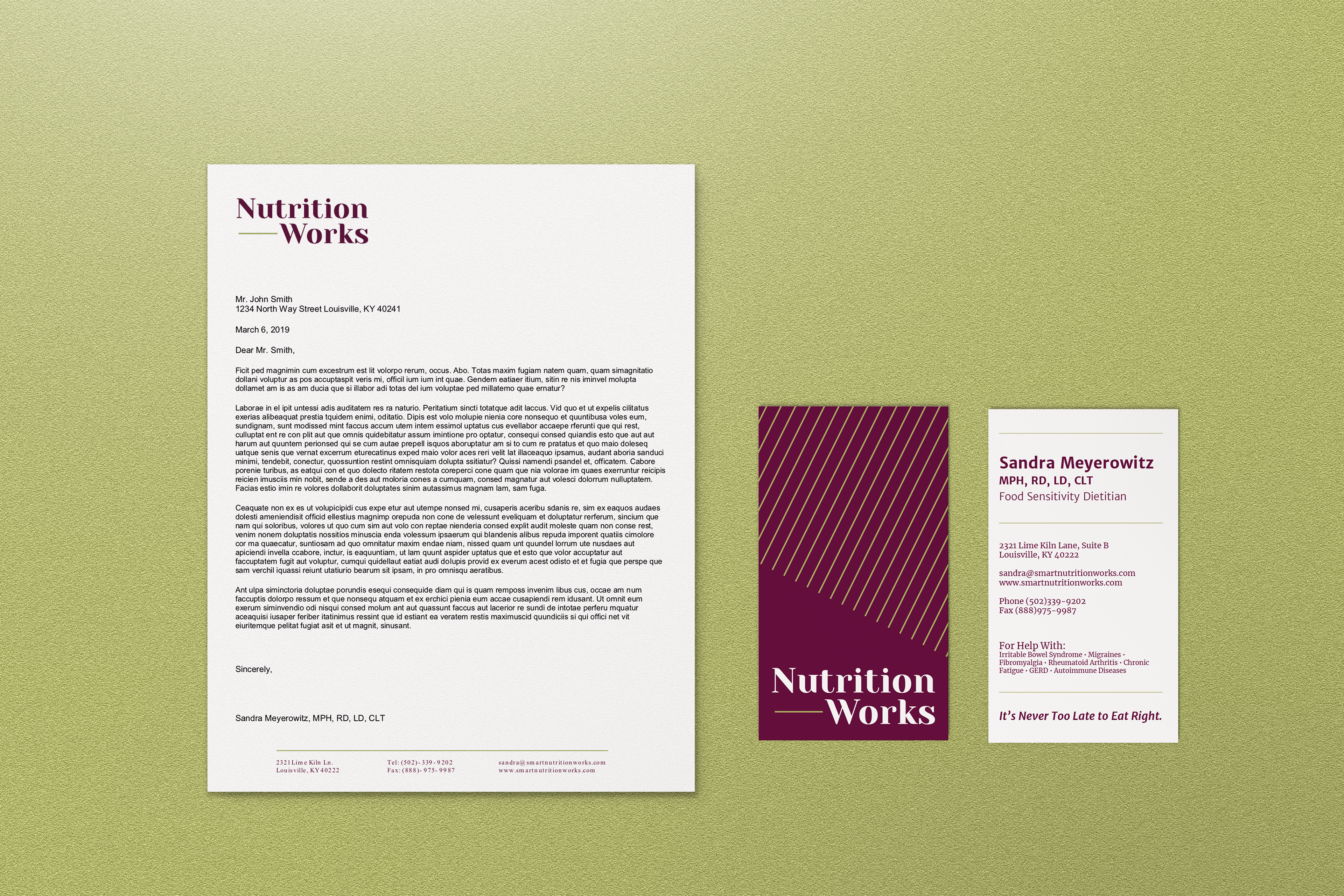 Letterhead Template and Business Card
The most challenging part of the rebrand was the new website. Nutrition Works clients used the site to access information such as meal plans, forms for appointments, and resources for accessible food. It goes without being said that the website held a vital amount of content. But, what it gained in information and helpfulness, it lacked in welcoming navigation. After reorganization and expansion of the branding, the new Nutrition Works website is now up and running.
View the full website
here
.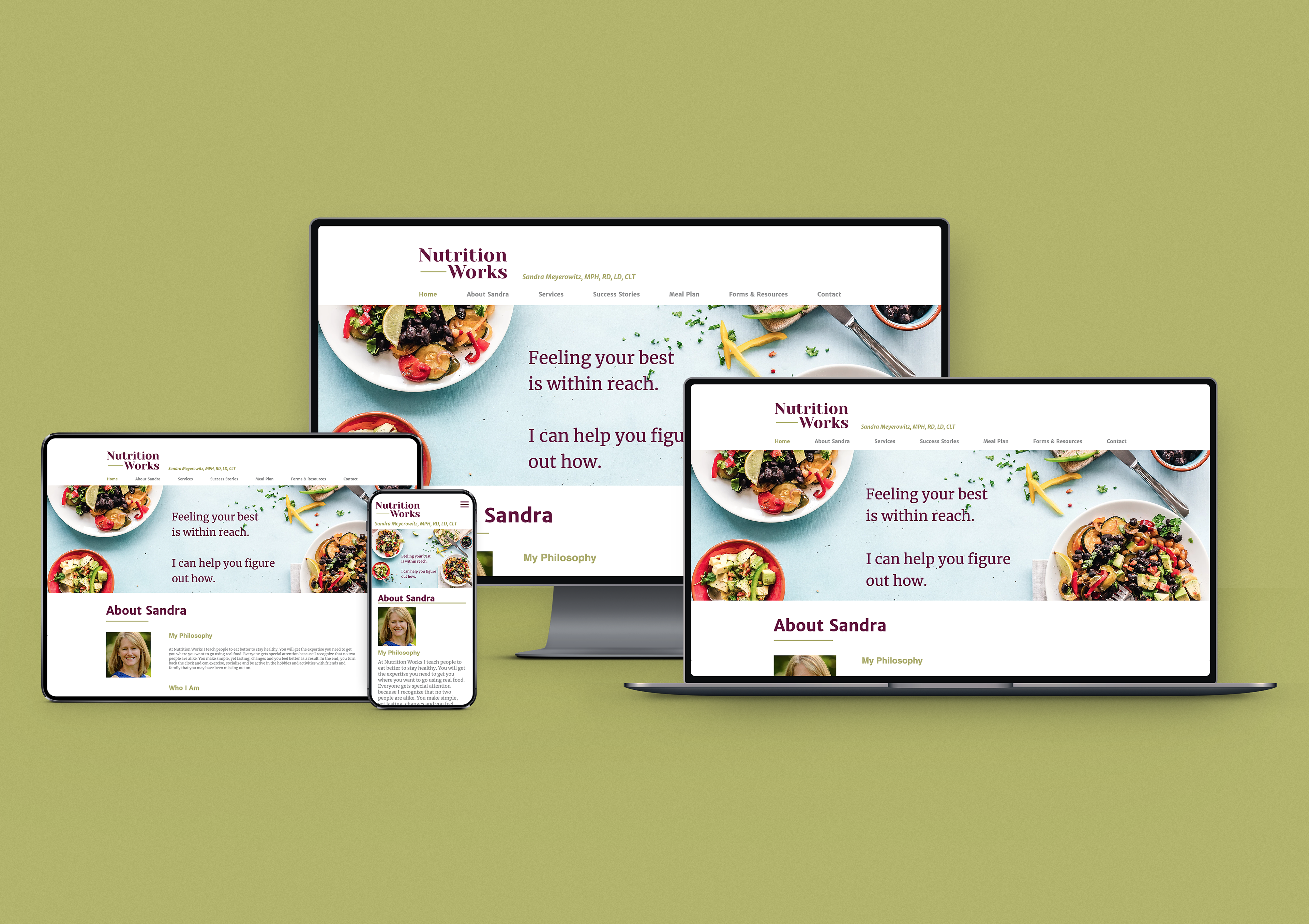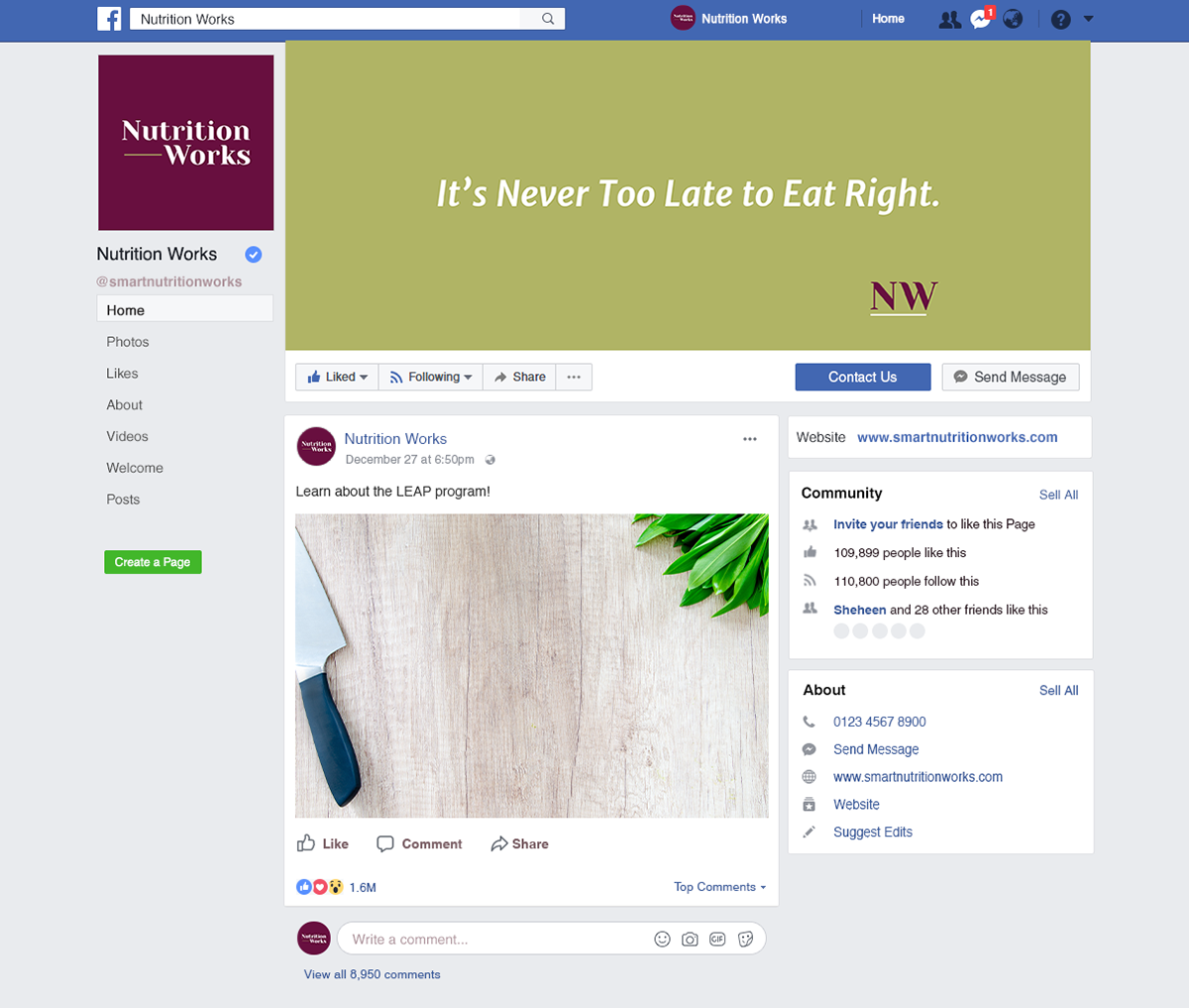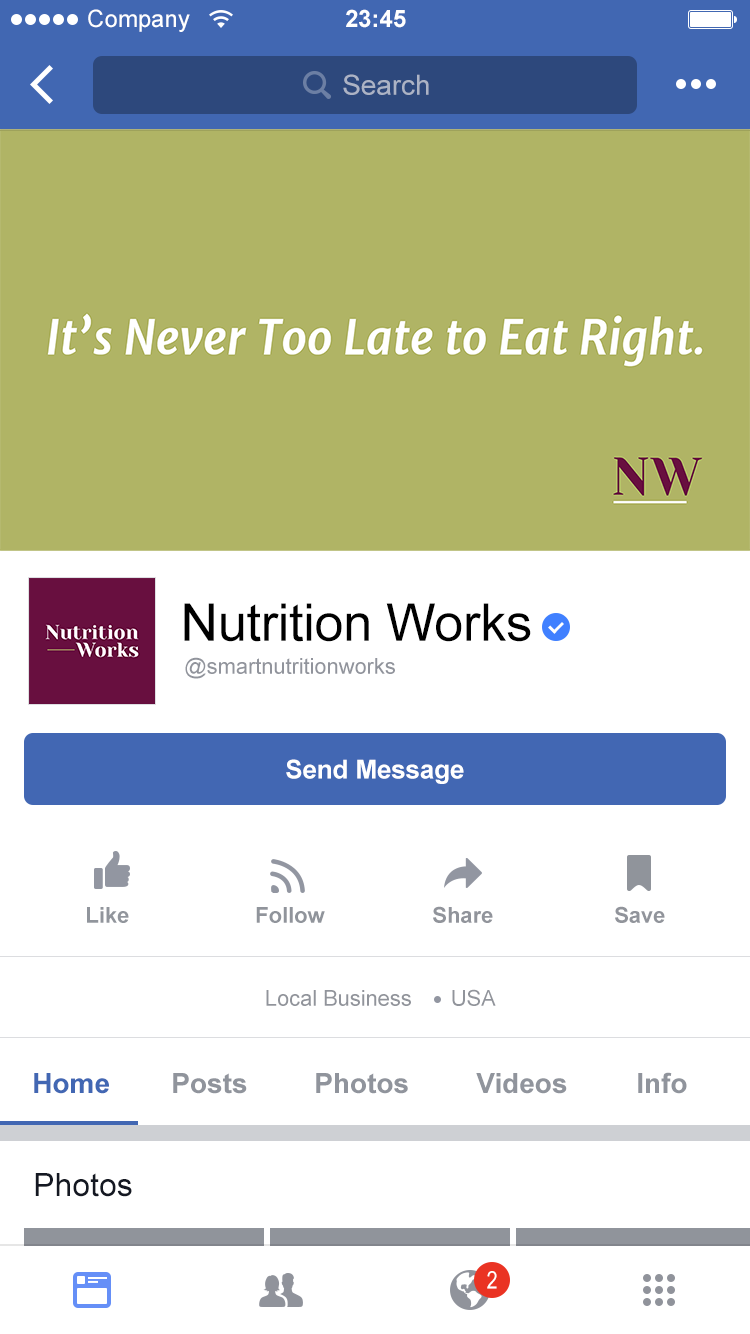 Desktop Facebook Display, Mobile Facebook Display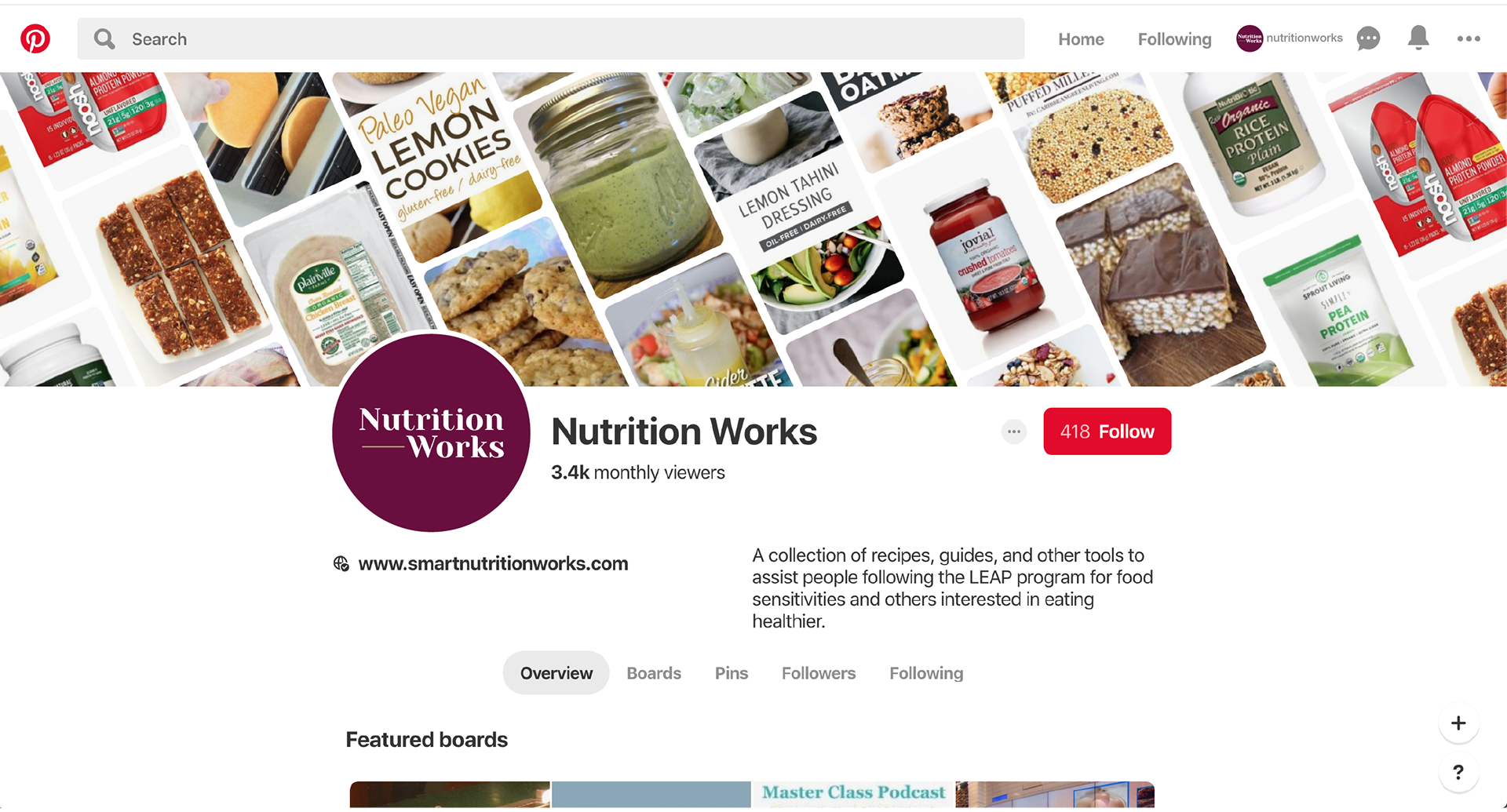 Desktop Pinterest Display, Mobile Pinterest Display