The Doughnut Project: Rebrand
After much speculation, I found that while The Doughnut Project had insane doughnuts and a crazy shop, their existing branding didn't fully express the creativity put forth by their product. So, for my final project in my branding class I decided to create new branding guidelines for them. I began by creating a logotype where each letter is made mainly from circles, the basic shape of a doughnut. I also used bright, bold colors against a dark gray background to challenge the typical pastel colors put forth by other sweet shops. Building a cohesive social media platform was important as well, but I believed this shop could benefit from expanding into a food truck. This would allow the target market to grow while remaining a NYC staple.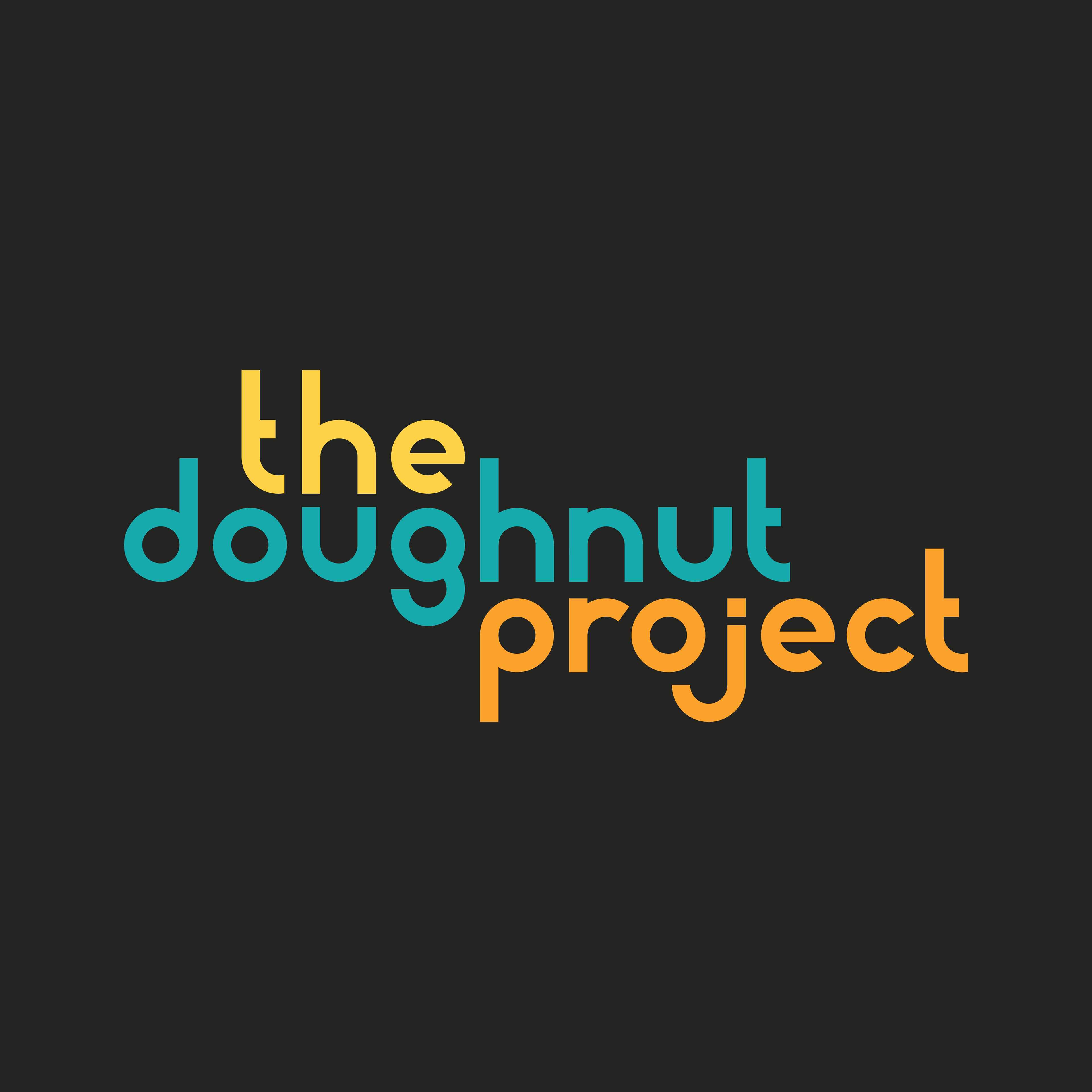 Mission Statement:
At The Doughnut Project, our mission is to allow a safe space for creativity, expression, and fun.
What began as mad science meets culinary venture is now known as The Doughnut Project. In a world that is stuffed to the gills with sweet shops and fad foods we wanted to go beyond sprinkles and cream cheese frosting. We like to amp things up with fresh, seasonal ingredients and a menu that beckons you to ask, "And all that's on a doughnut?!" To which we reply, yes, it certainly IS all on a doughnut.
All work and no play make for bad doughnuts. We may take our doughnuts seriously, but we believe in fun first. Whether it's playing with food icons from childhood or translating cocktail inspired flavors to savory and sweet treats: we want your experience of our shop to be as exciting as it is for us.
Brand Essence:
The essence of The Doughnut Project is embodied in an upbeat, artistic vibe. Our crazy, gourmet treats are perfect
for breakfast, dessert, and everything in between. We pride ourselves in using fresh, seasonal ingredients to ensure our customers are receiving the very best. We love experimenting with insane avors and creating something unique. We want our customers to have an experience with our brand, not just the product.
Yes, all that on a doughnut.
Brand Voice:
Approachable
The Doughnut Project is for anyone and everyone. Our brand should always be welcoming and approachable for children, adults, and everyone in between.
Creative
Our doughnuts are an expression of our creativity, and our brand clear displays our hope to innovate and express.
Enthusiastic
As depicted through the contrast of bright and dark colors in the logo, The Doughnut Project crew should always be enthusiastic about our product to customers.
Unique
The Doughnut Shop is a one of a kind experience. There's nothing like us!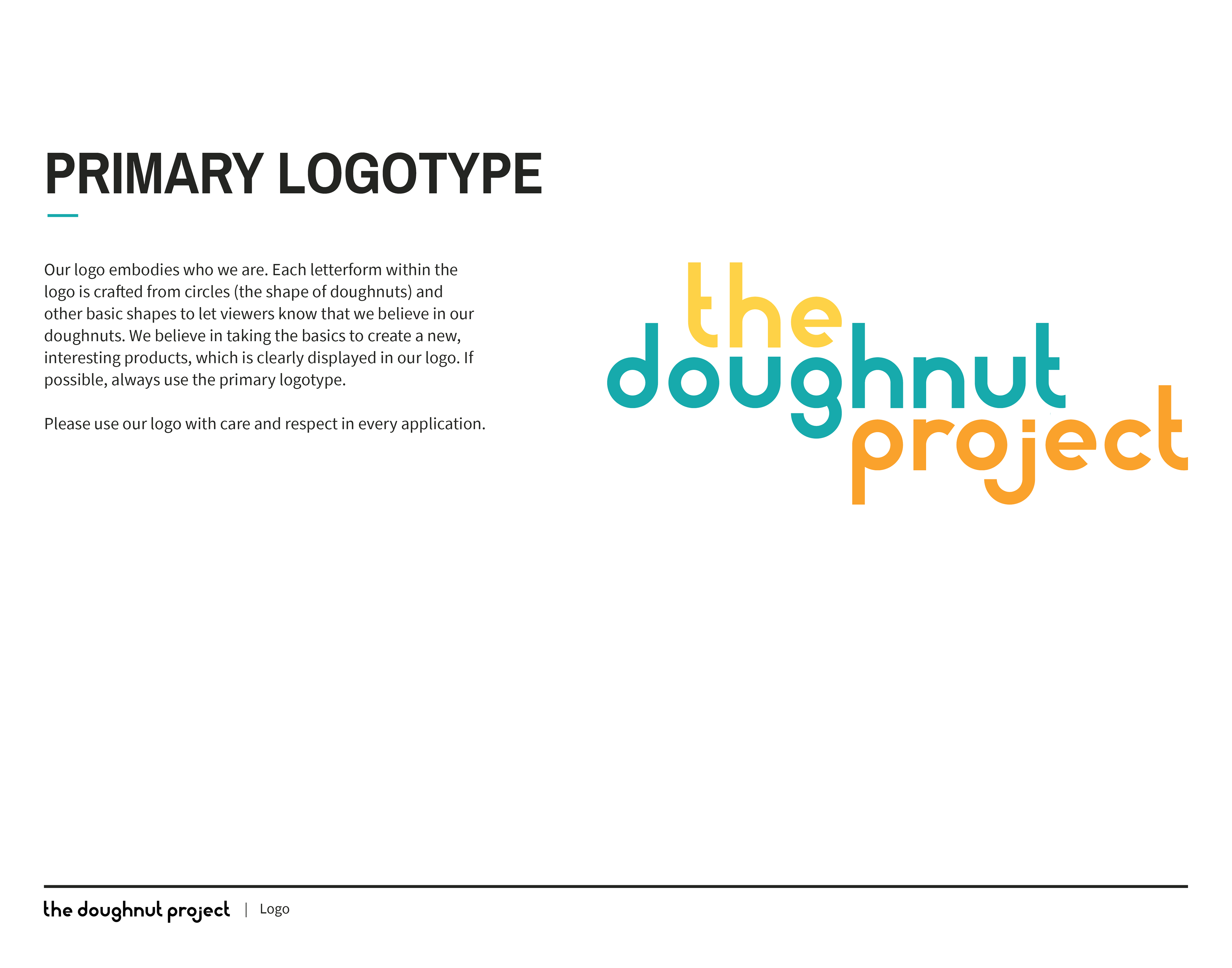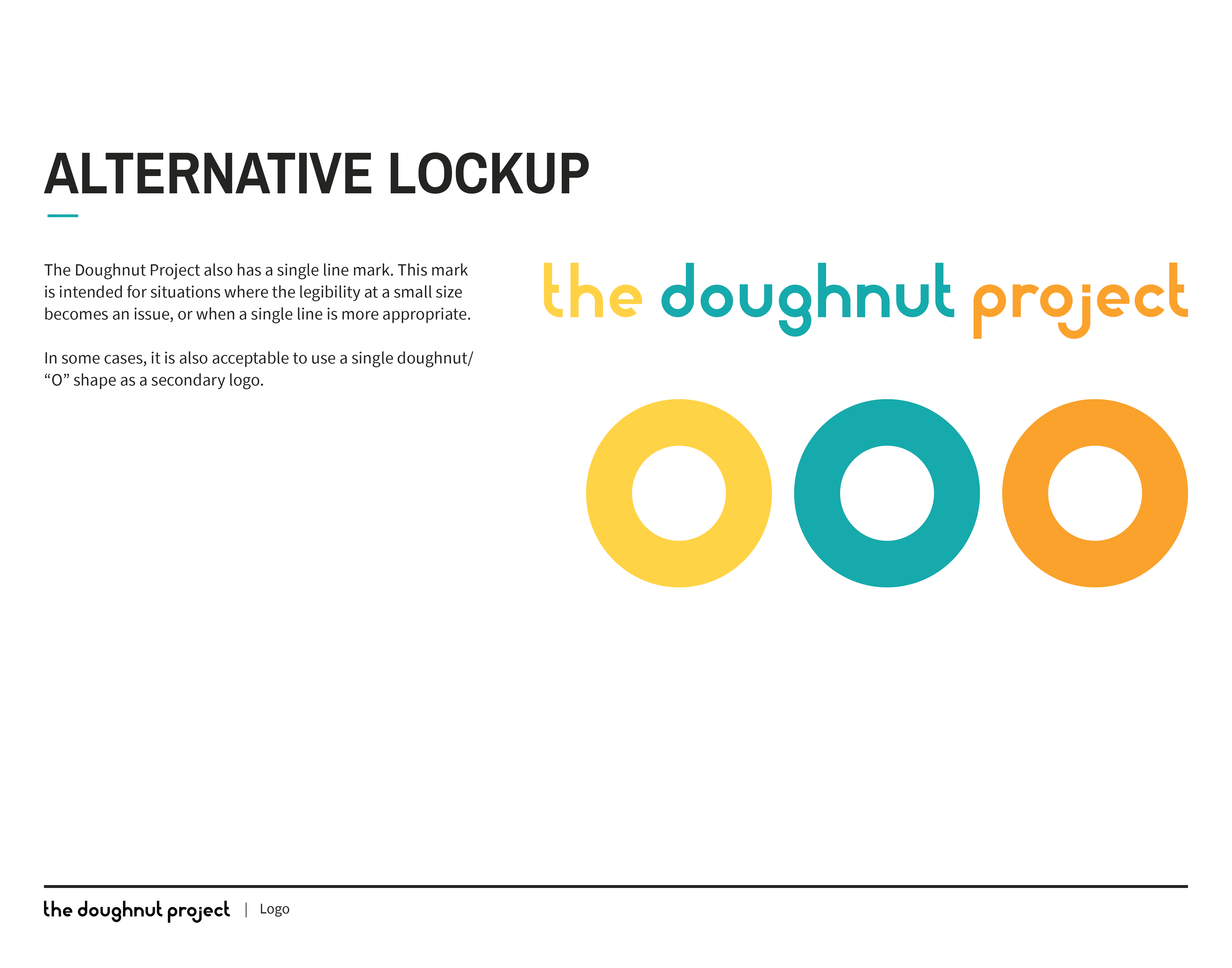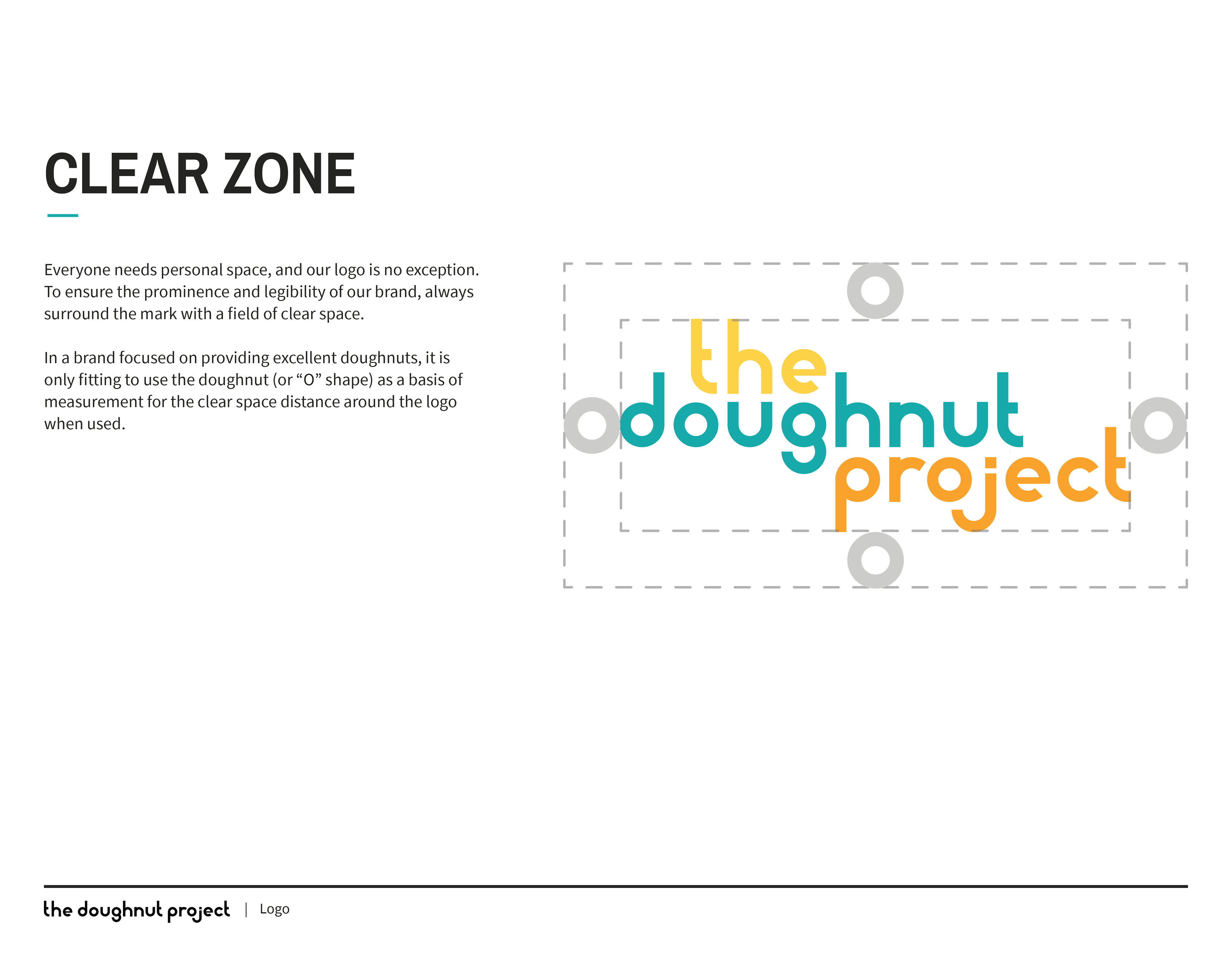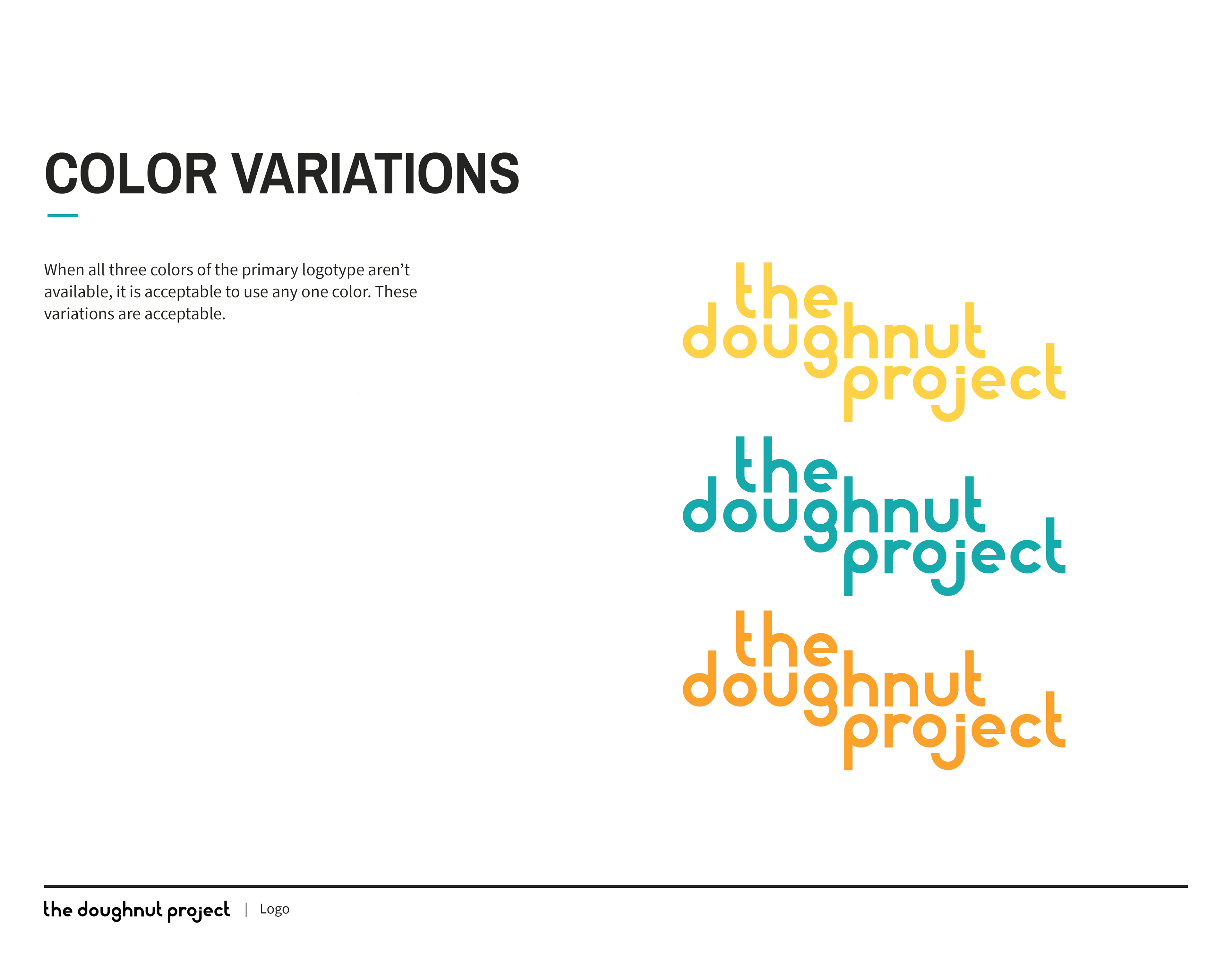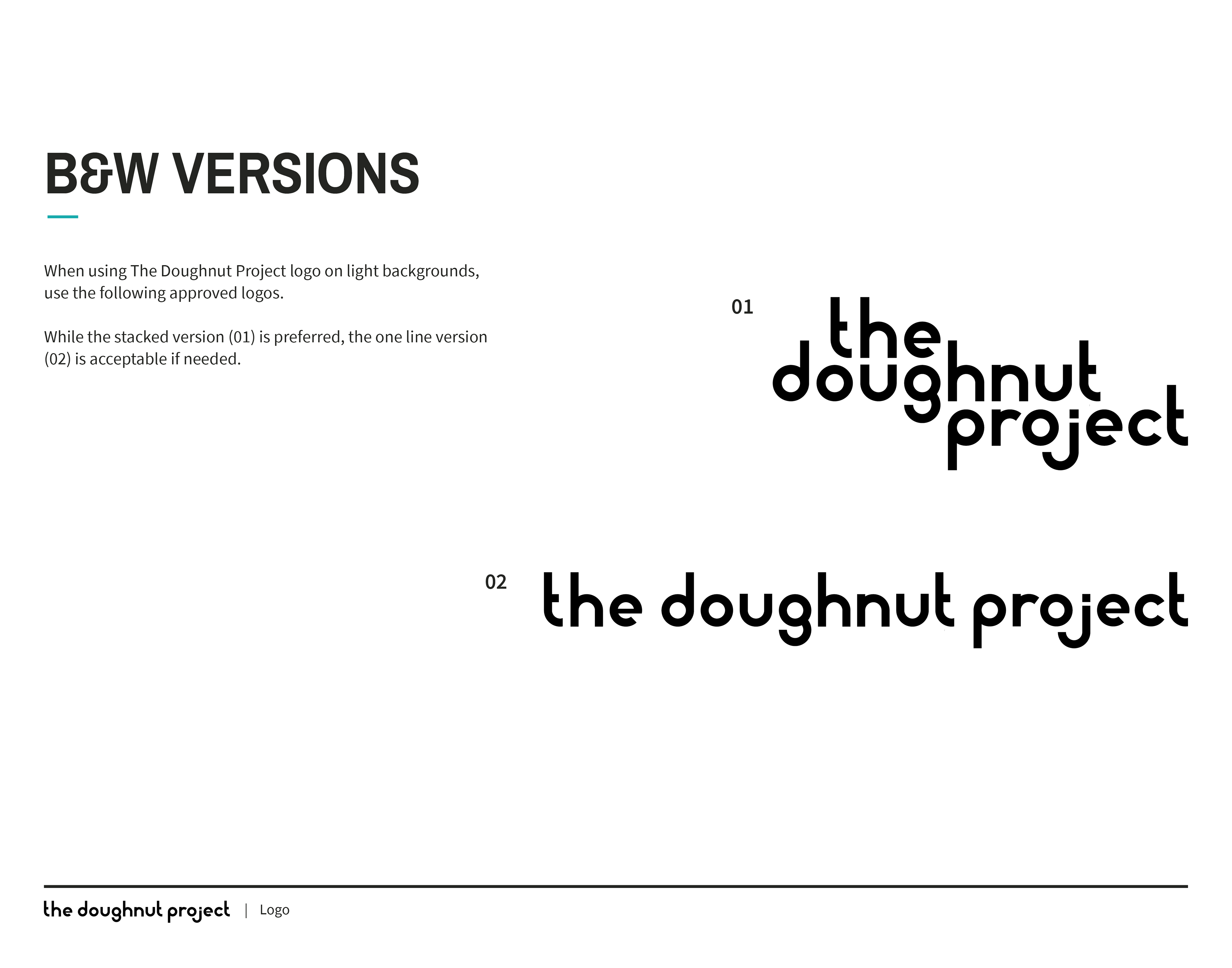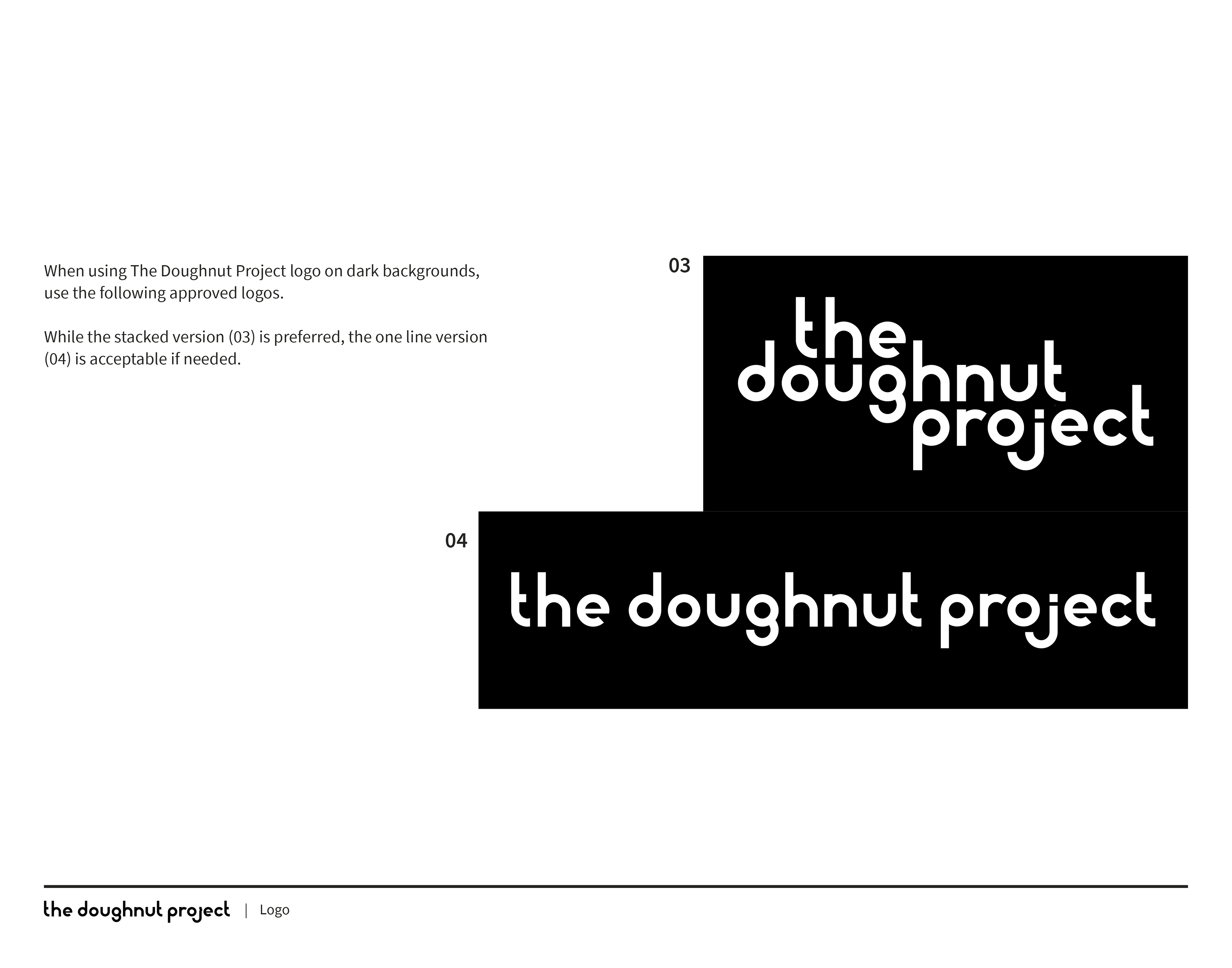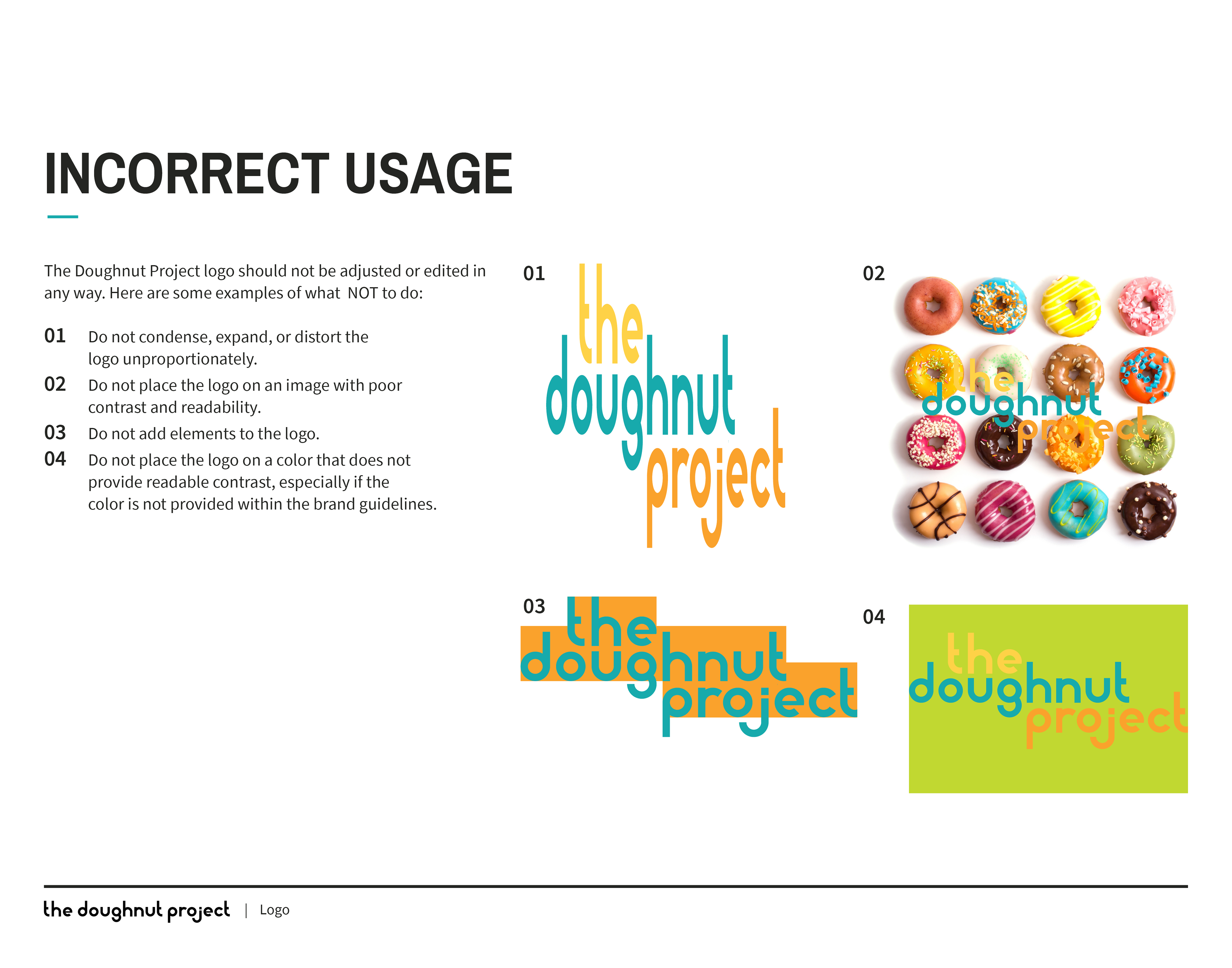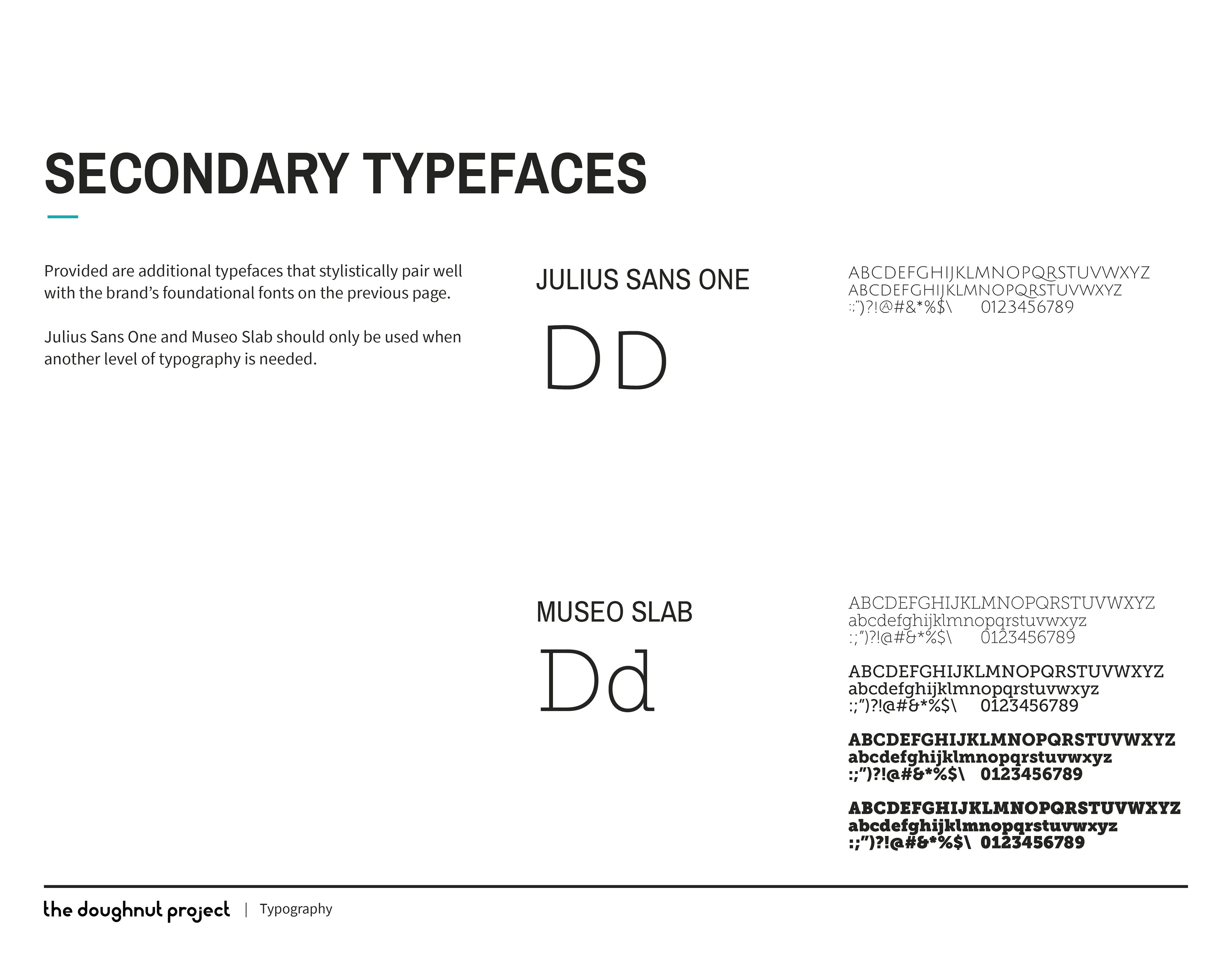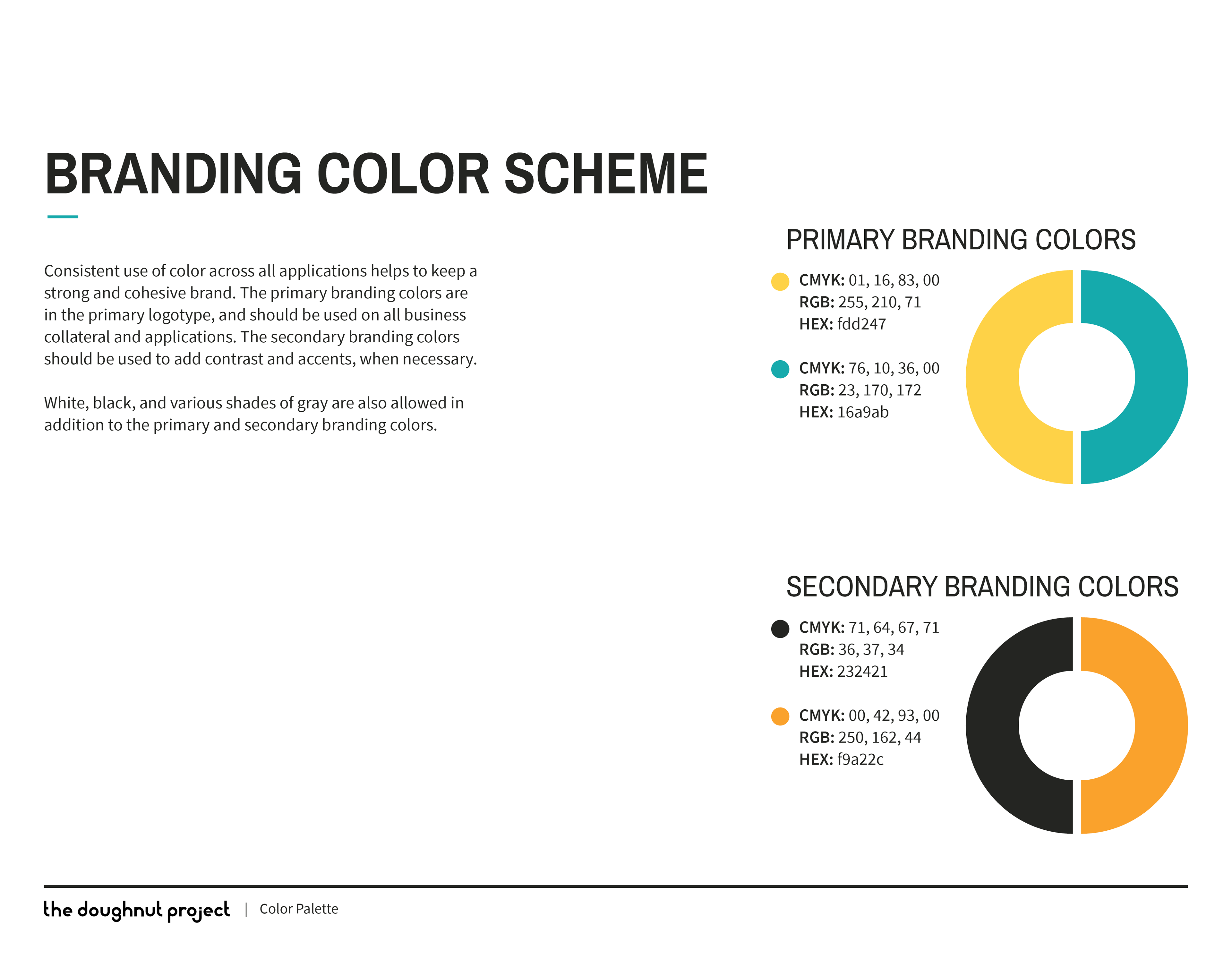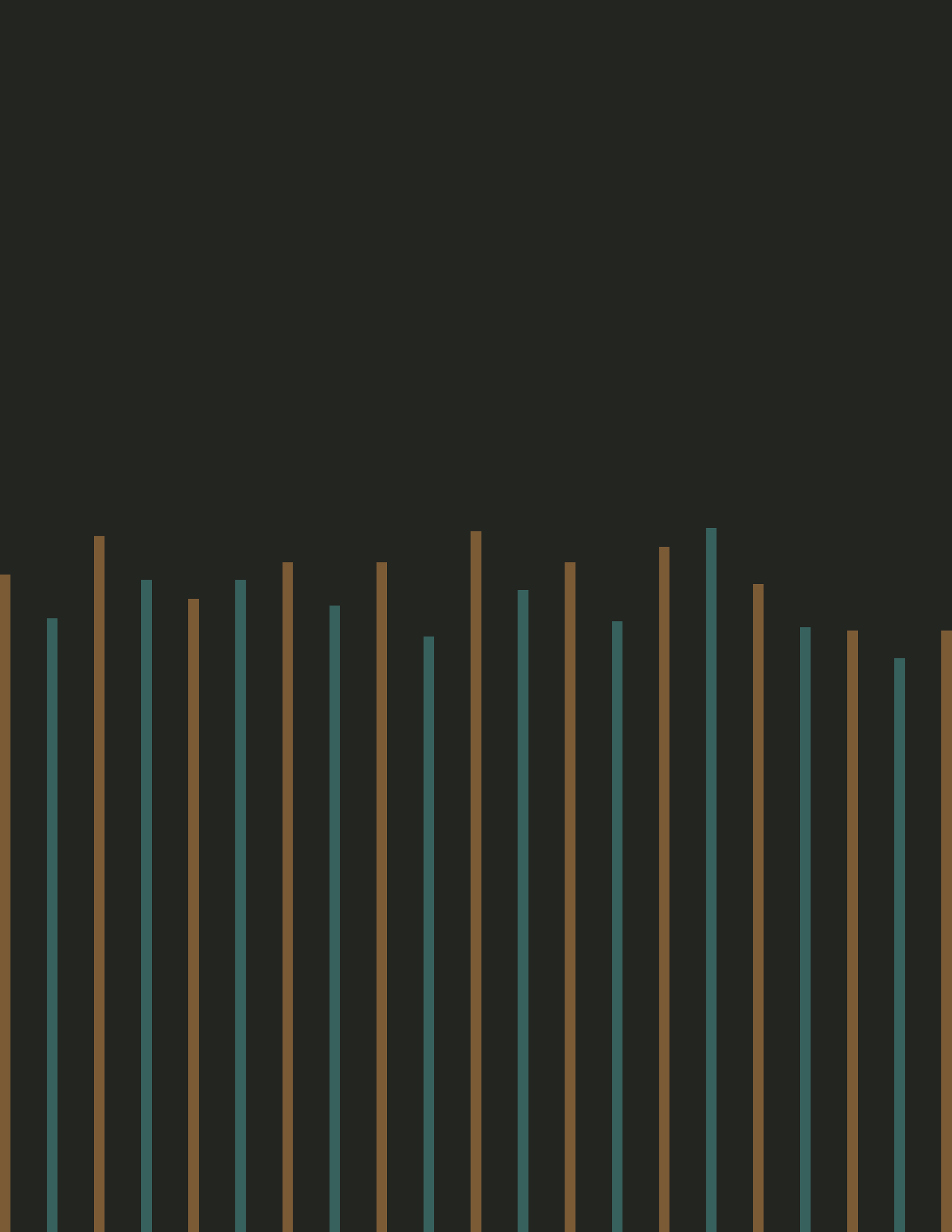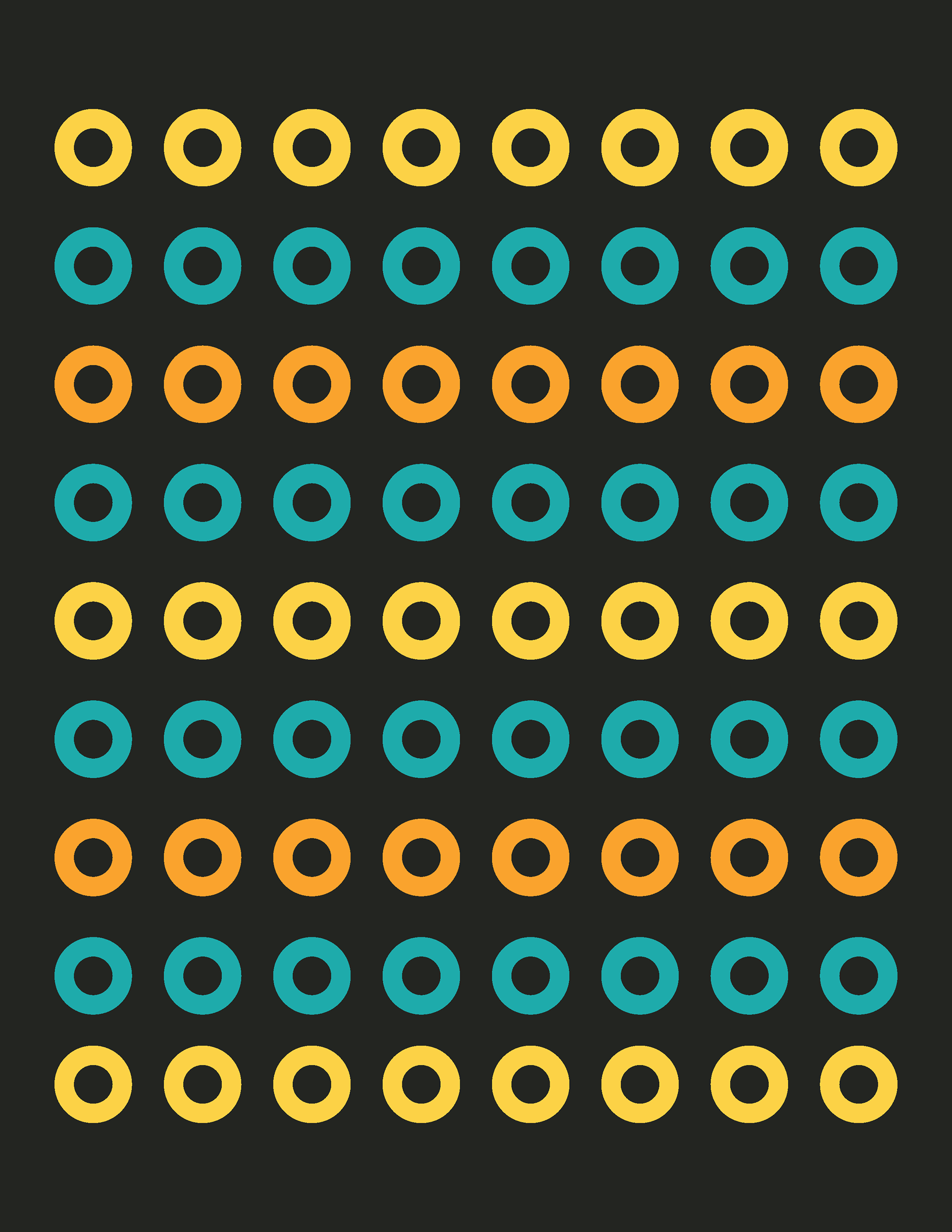 Patterns:
There are a variety of graphic patterns that can be used on different collateral throughout the brand. The patterns should be used alone, with no type or imagery placed on top.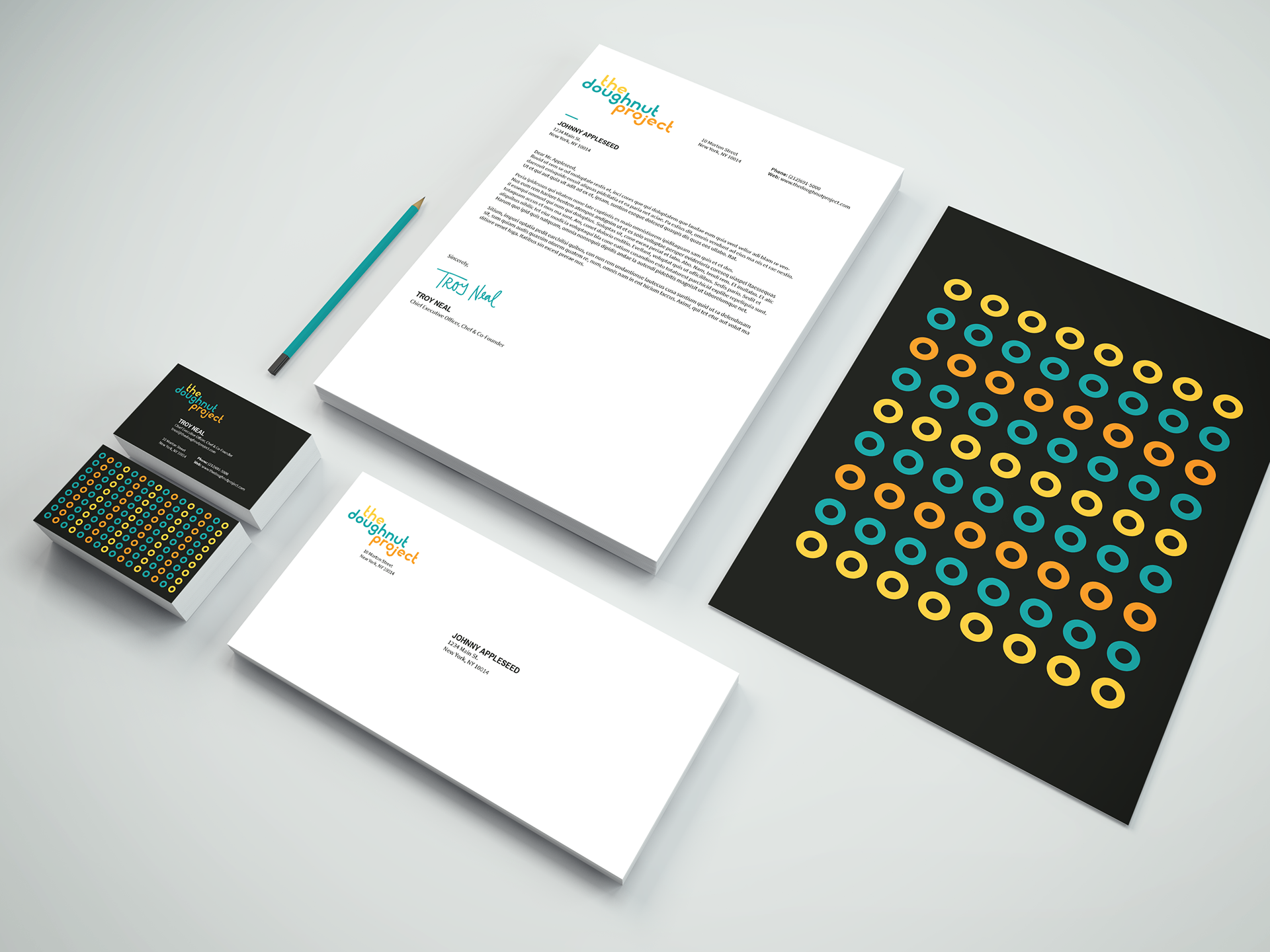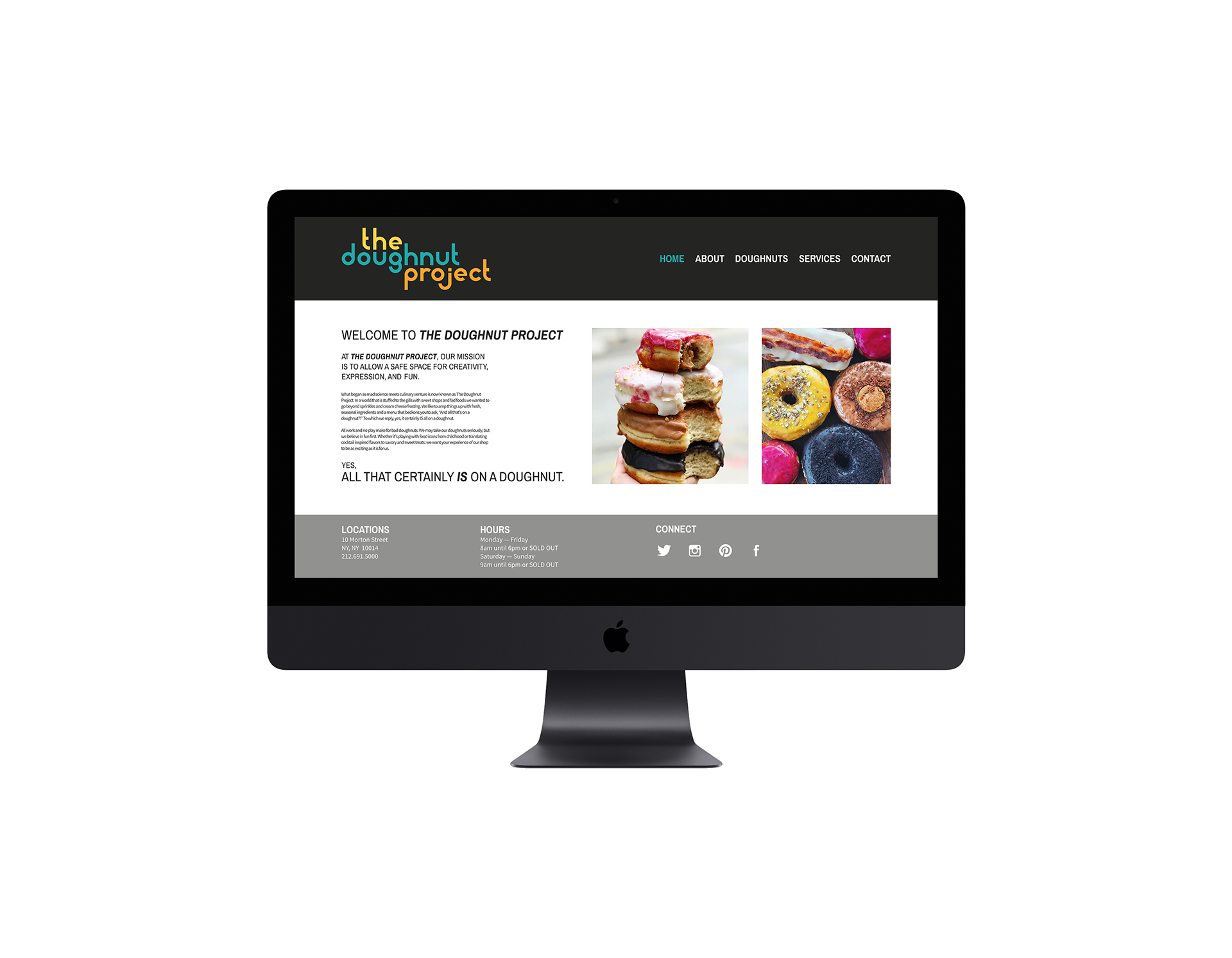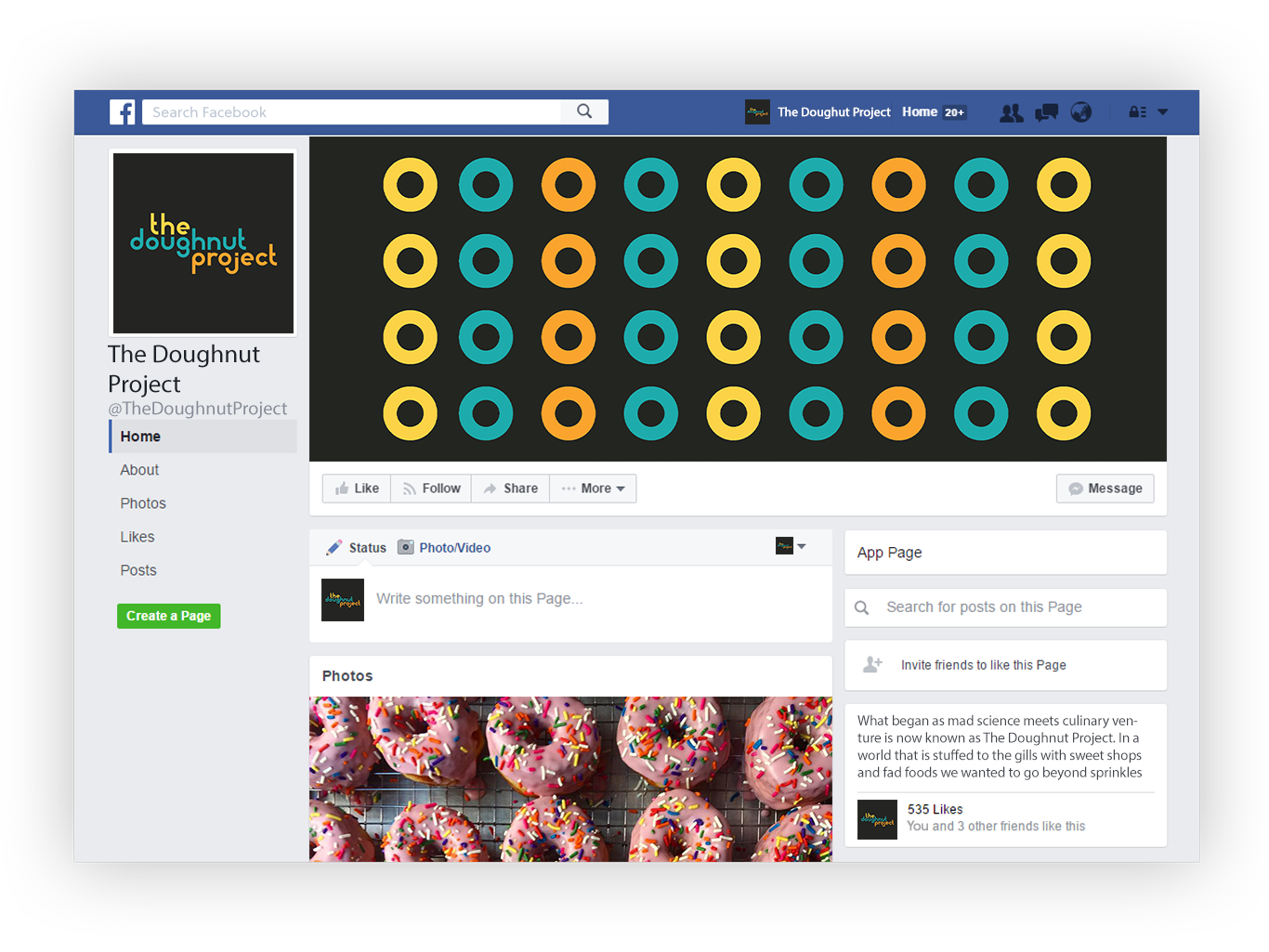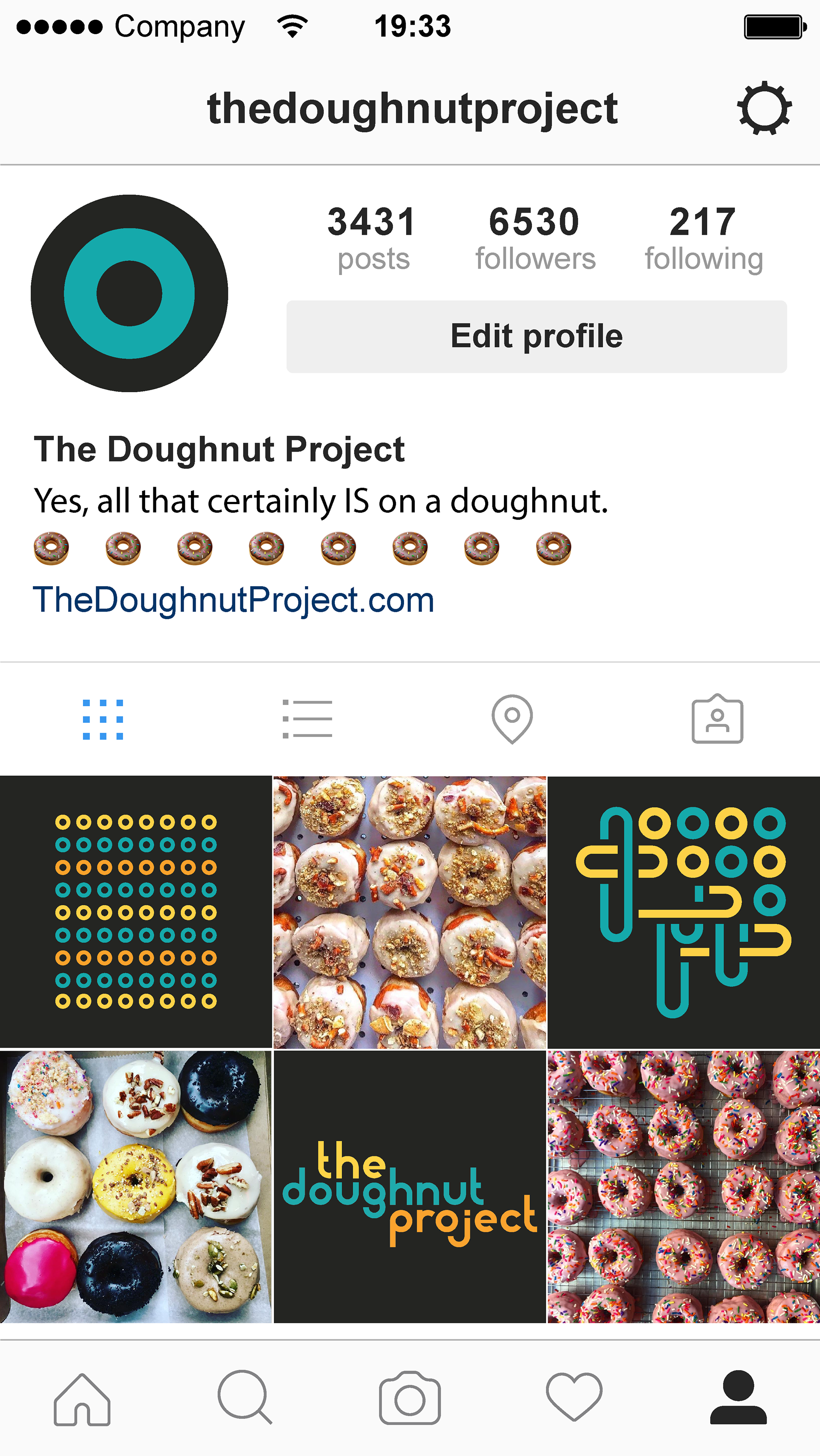 Website
The new layout for web design incorporates the new branding. Design is responsive and will adapt to various screen sizes (i.e. mobile phones, desktop computers, and tablets).
Social Media
In order to connect and communicate with our consumer, The Doughnut Project is very active on social media. Instagram posts should switch between photos of the product and images of various patterns, using the gray background and branding colors.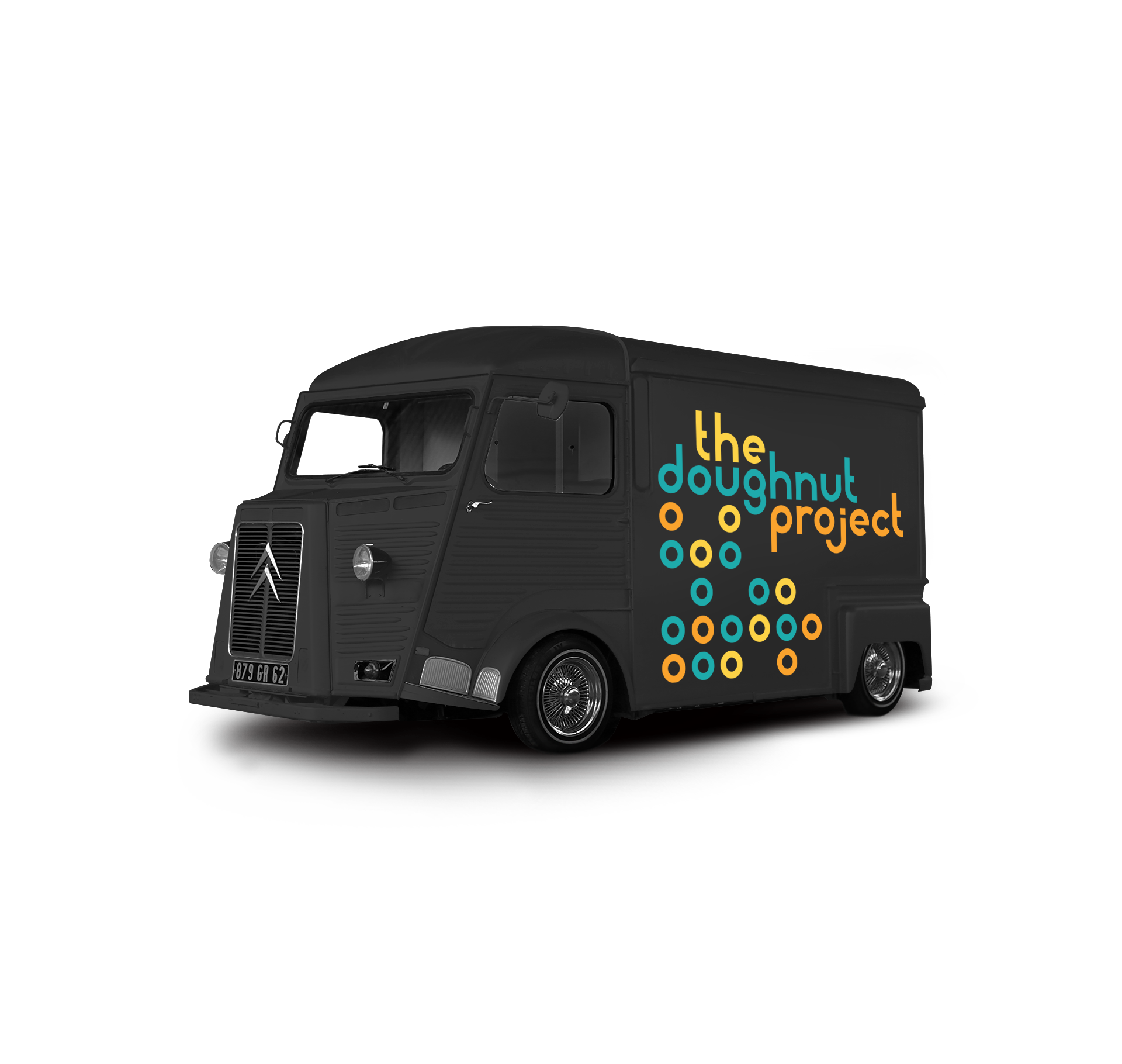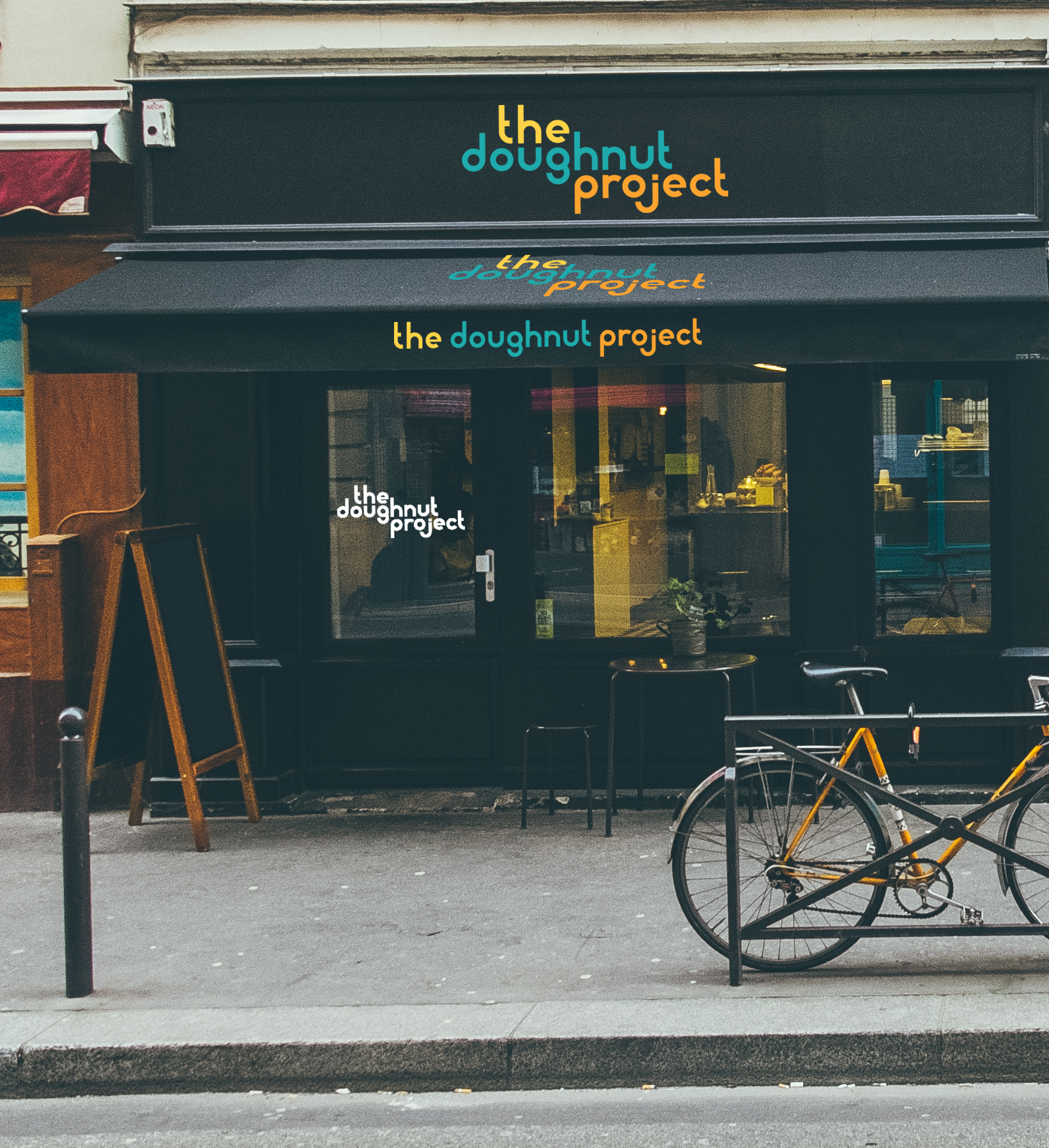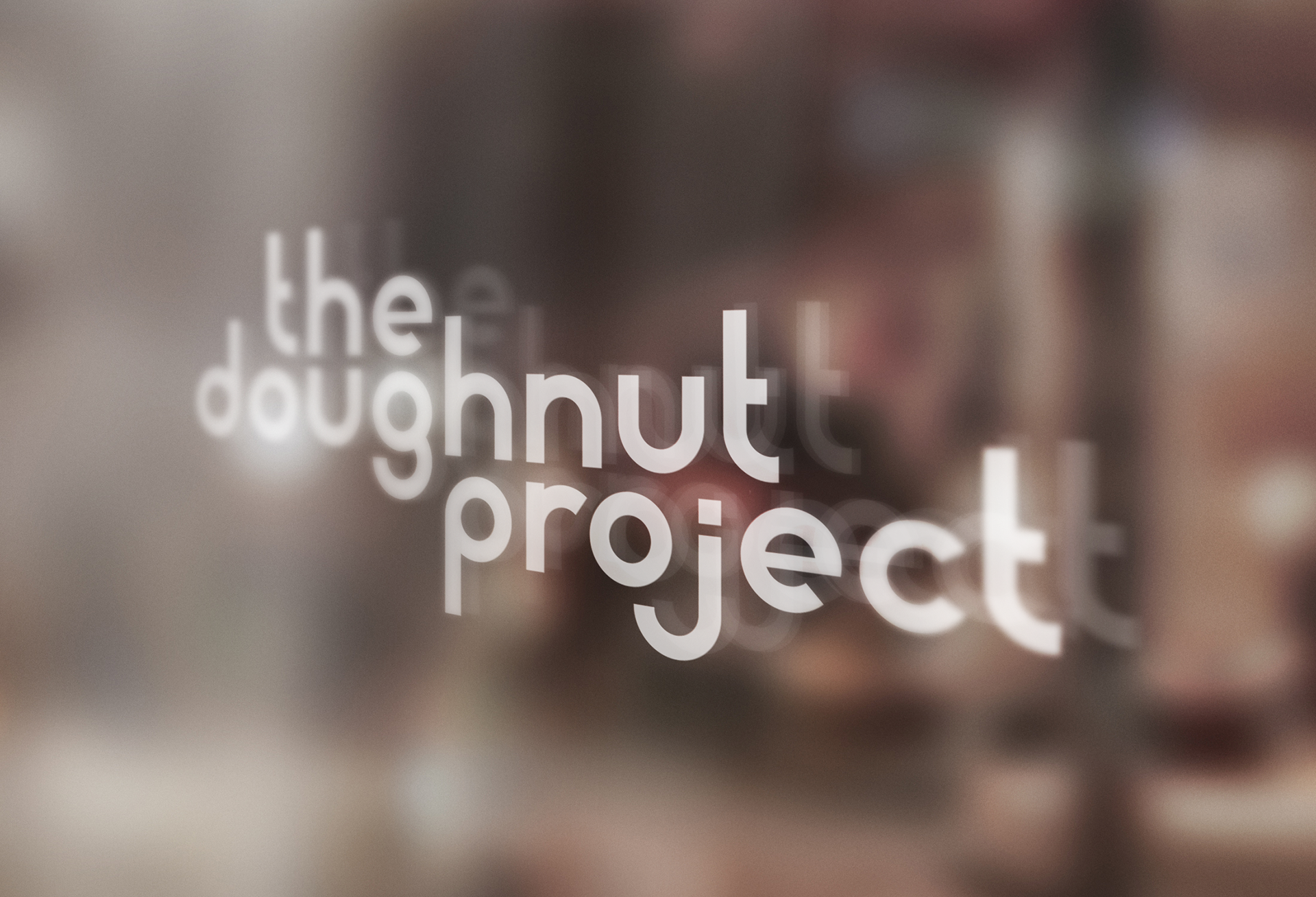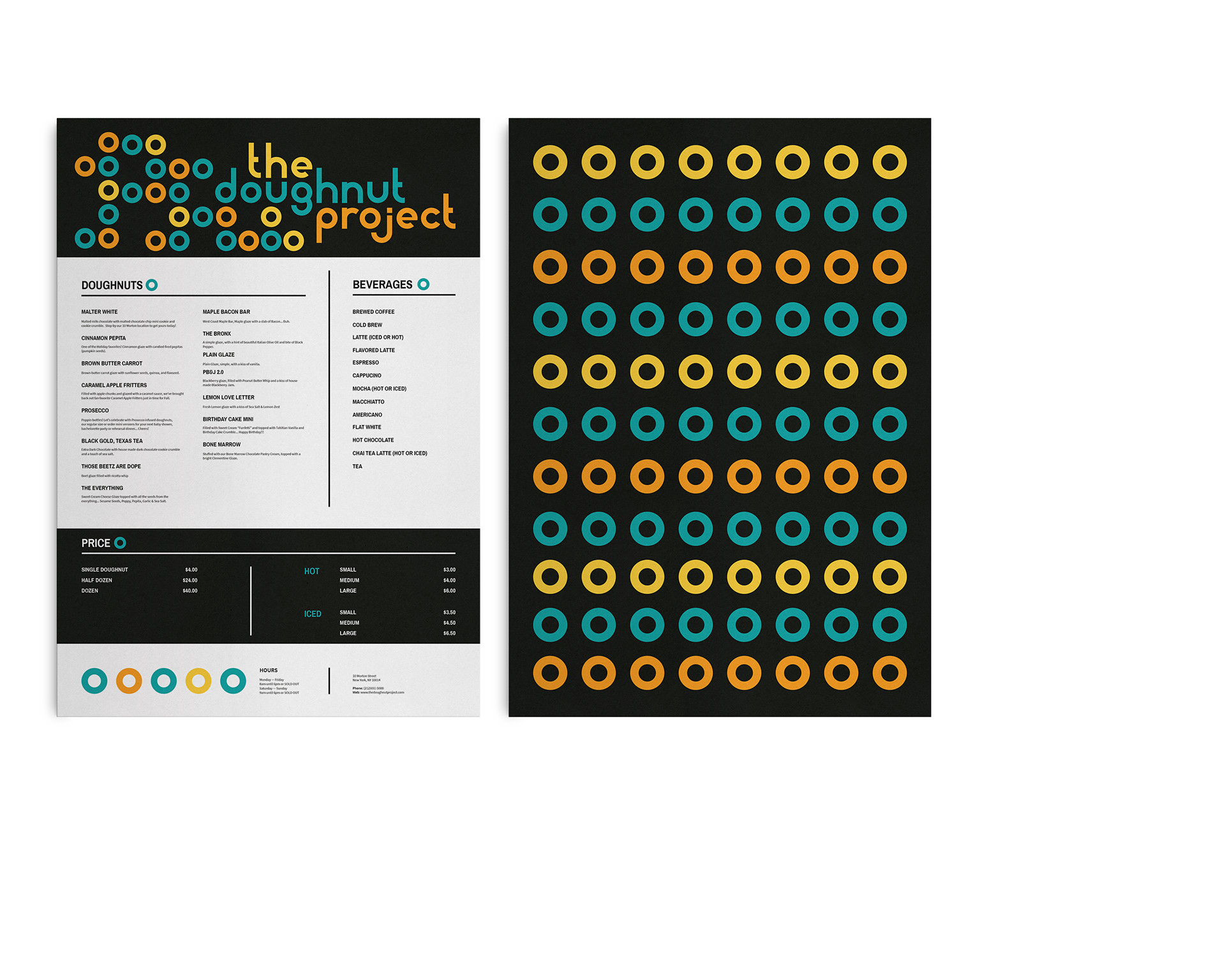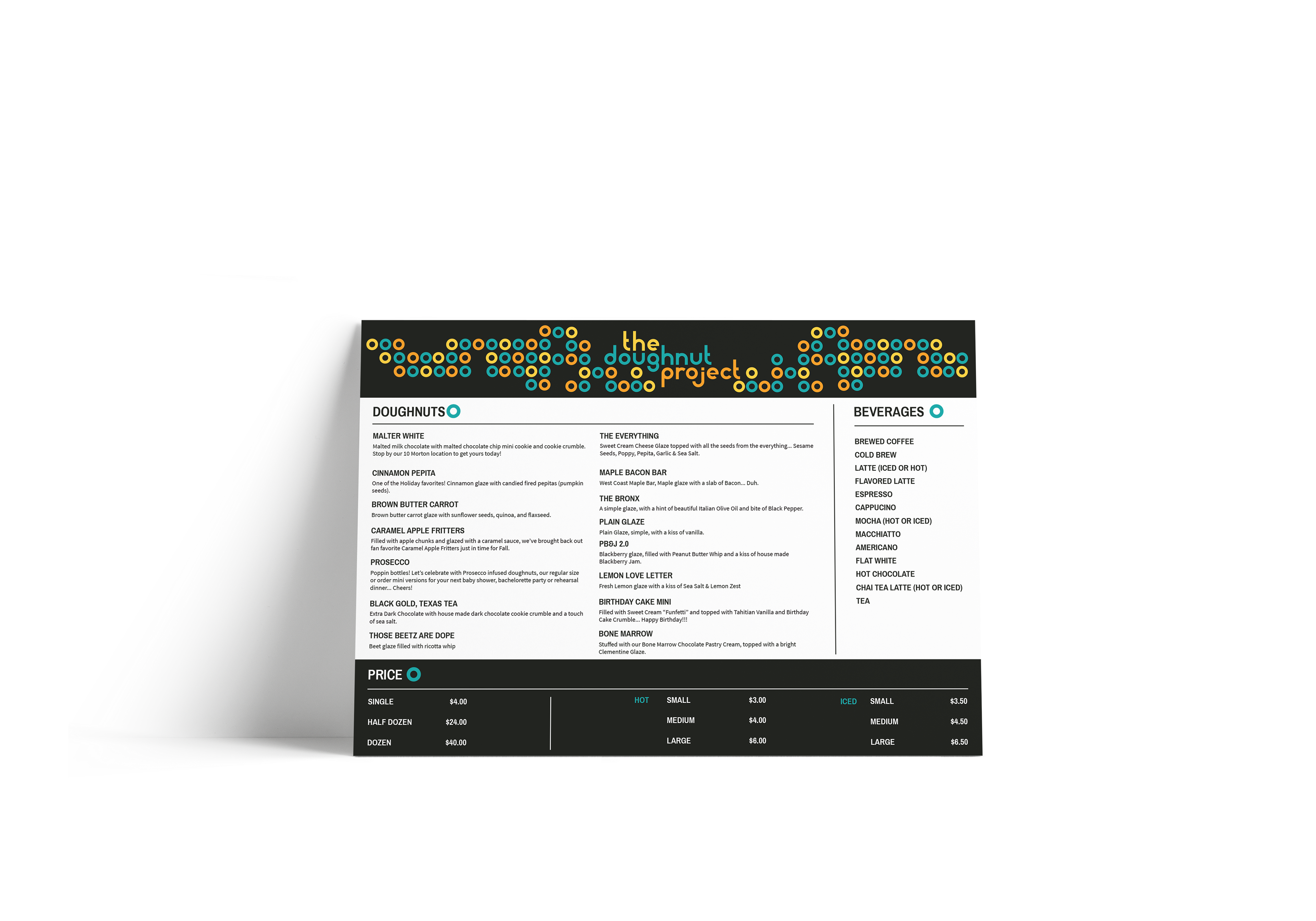 Menus
Left: Food Truck Menu
Right: Shop Menu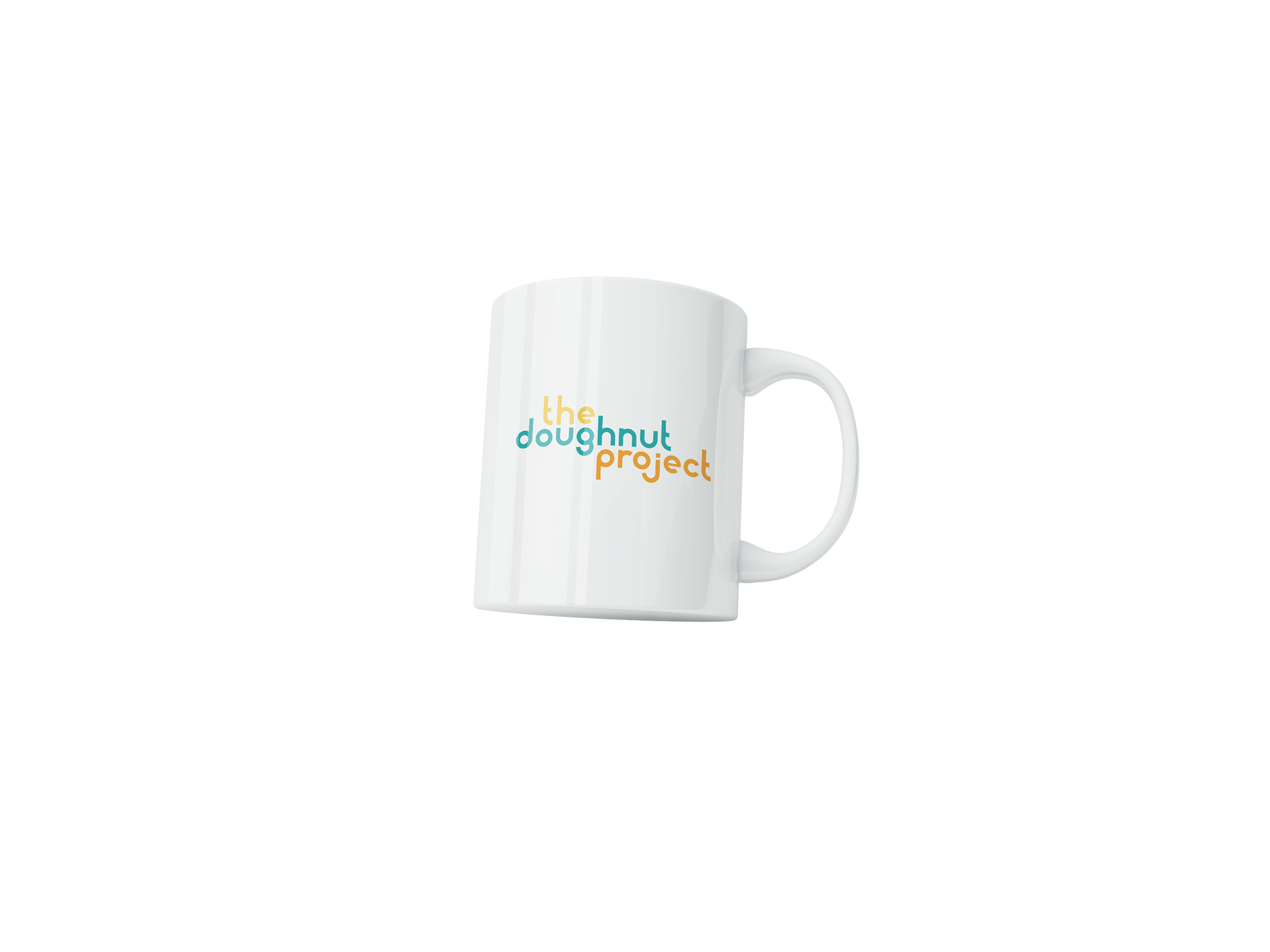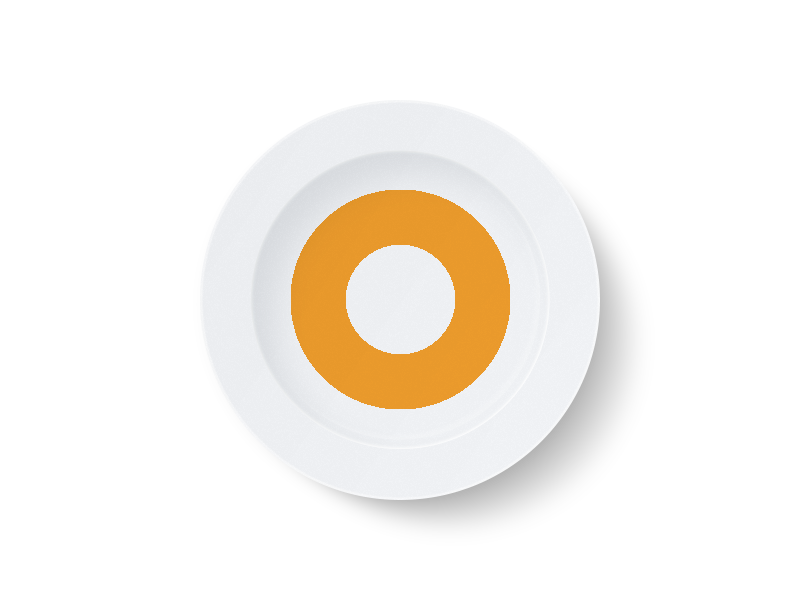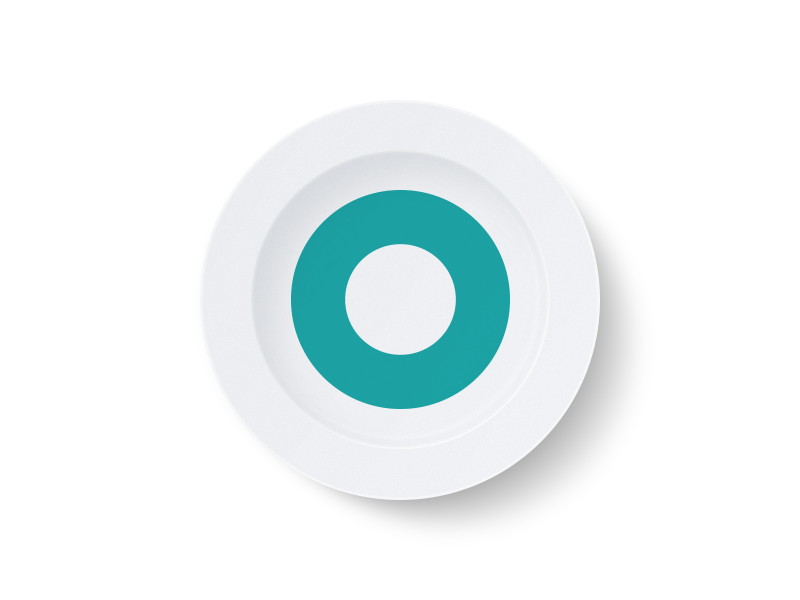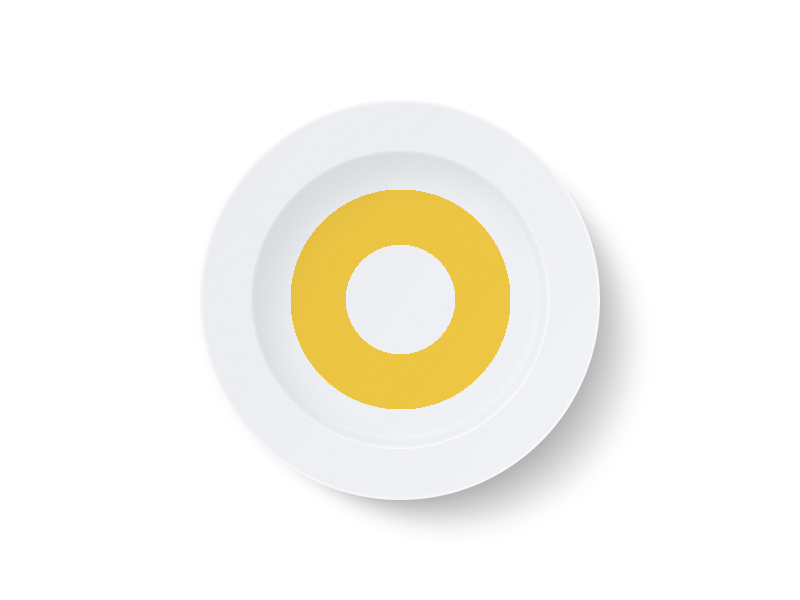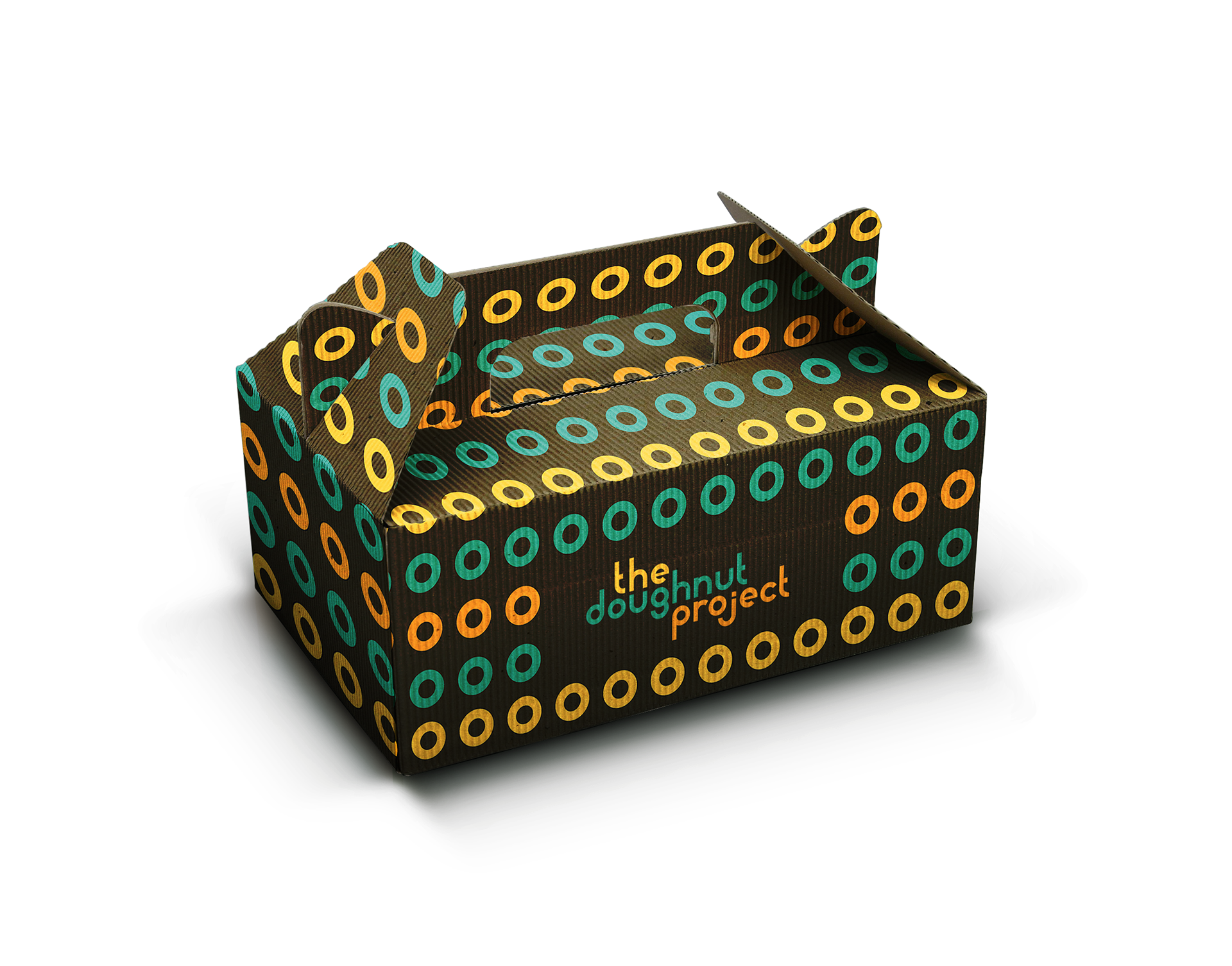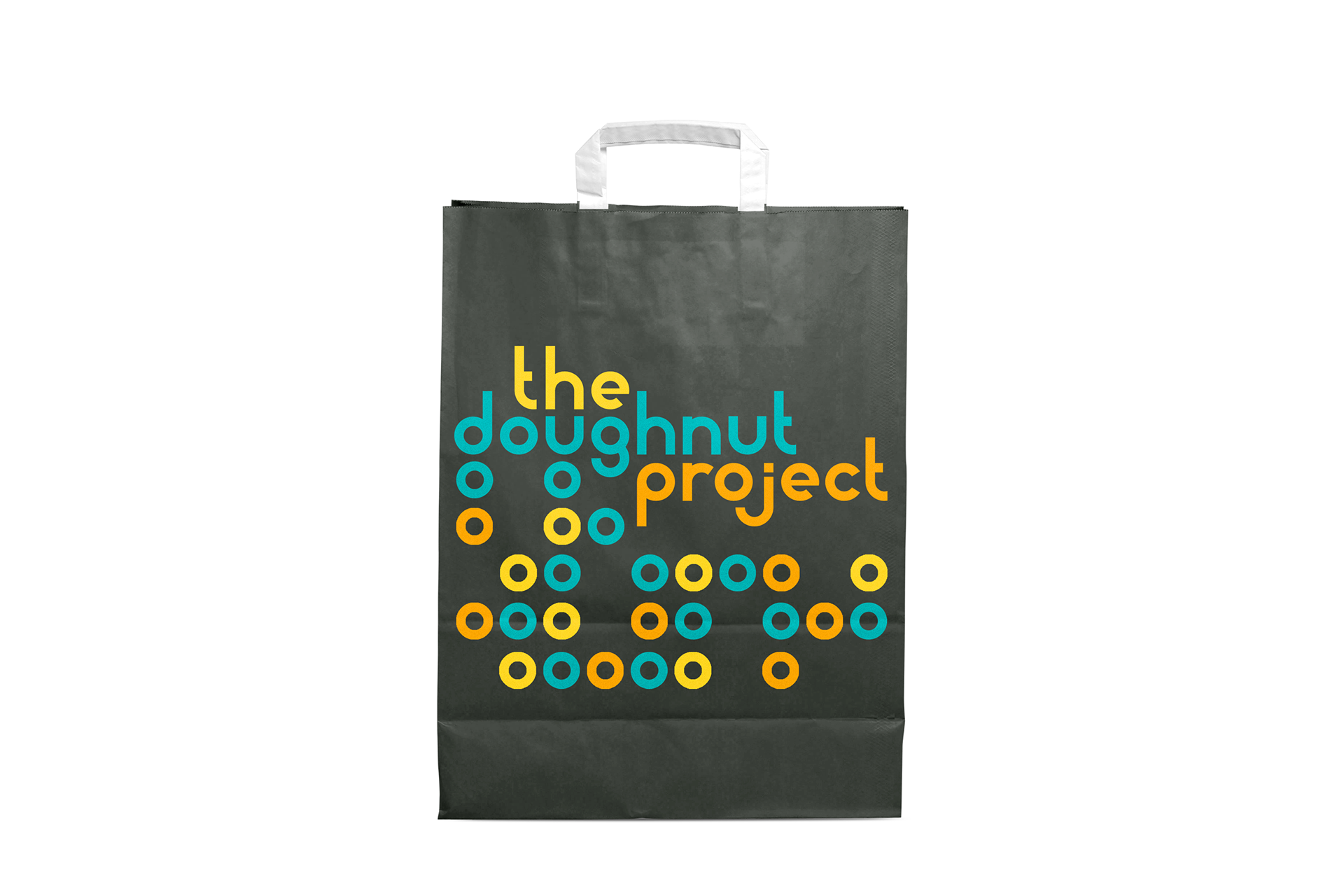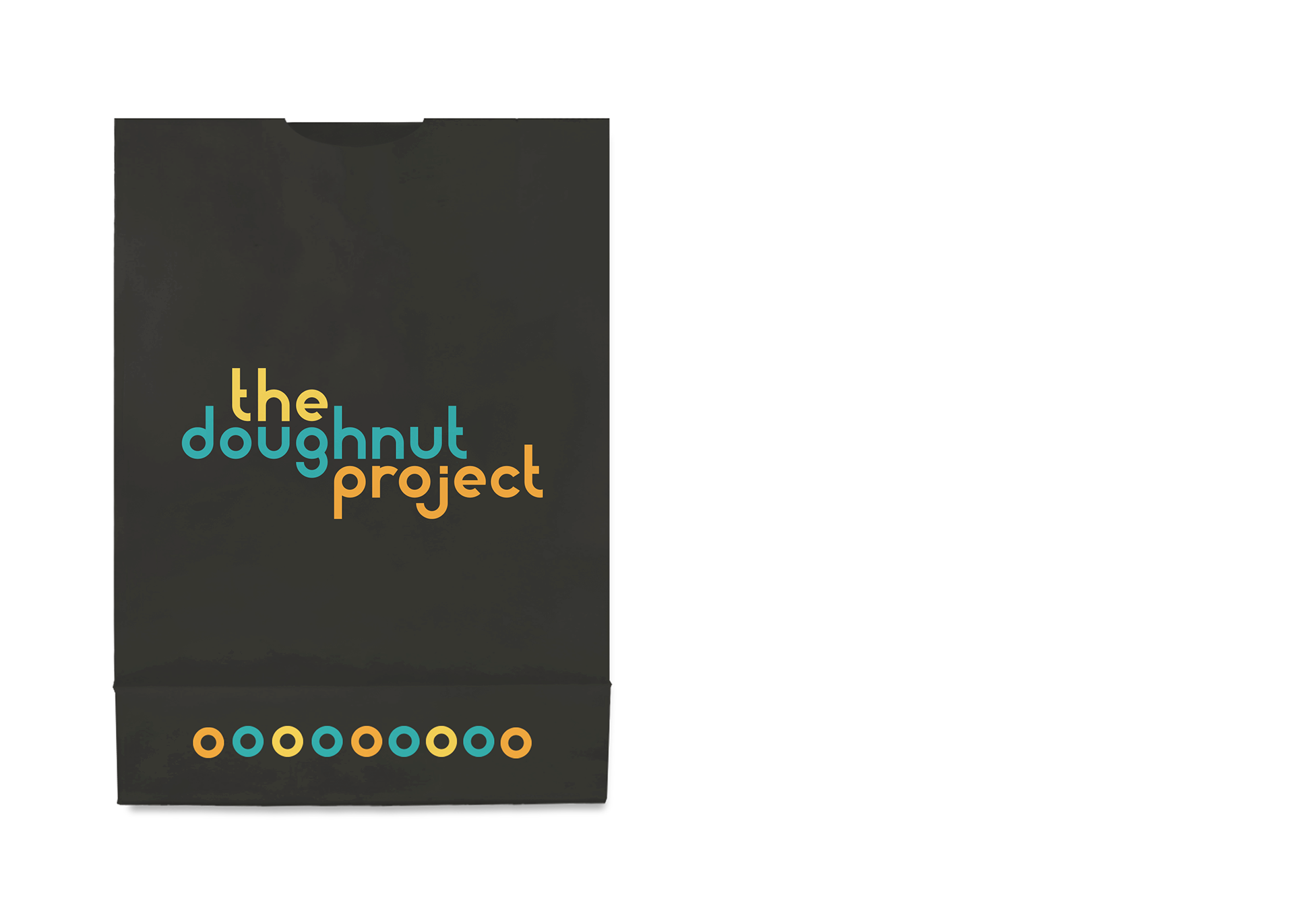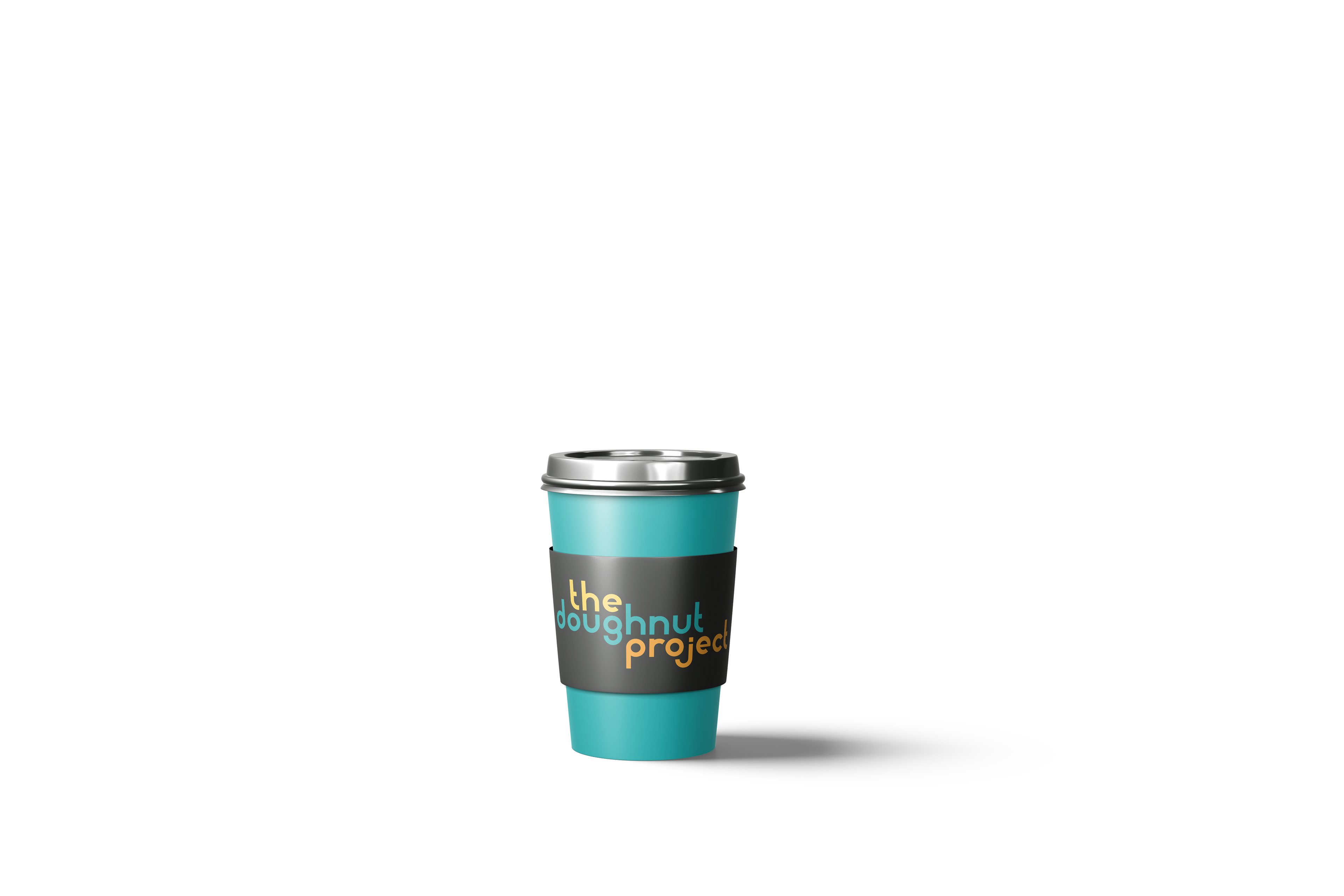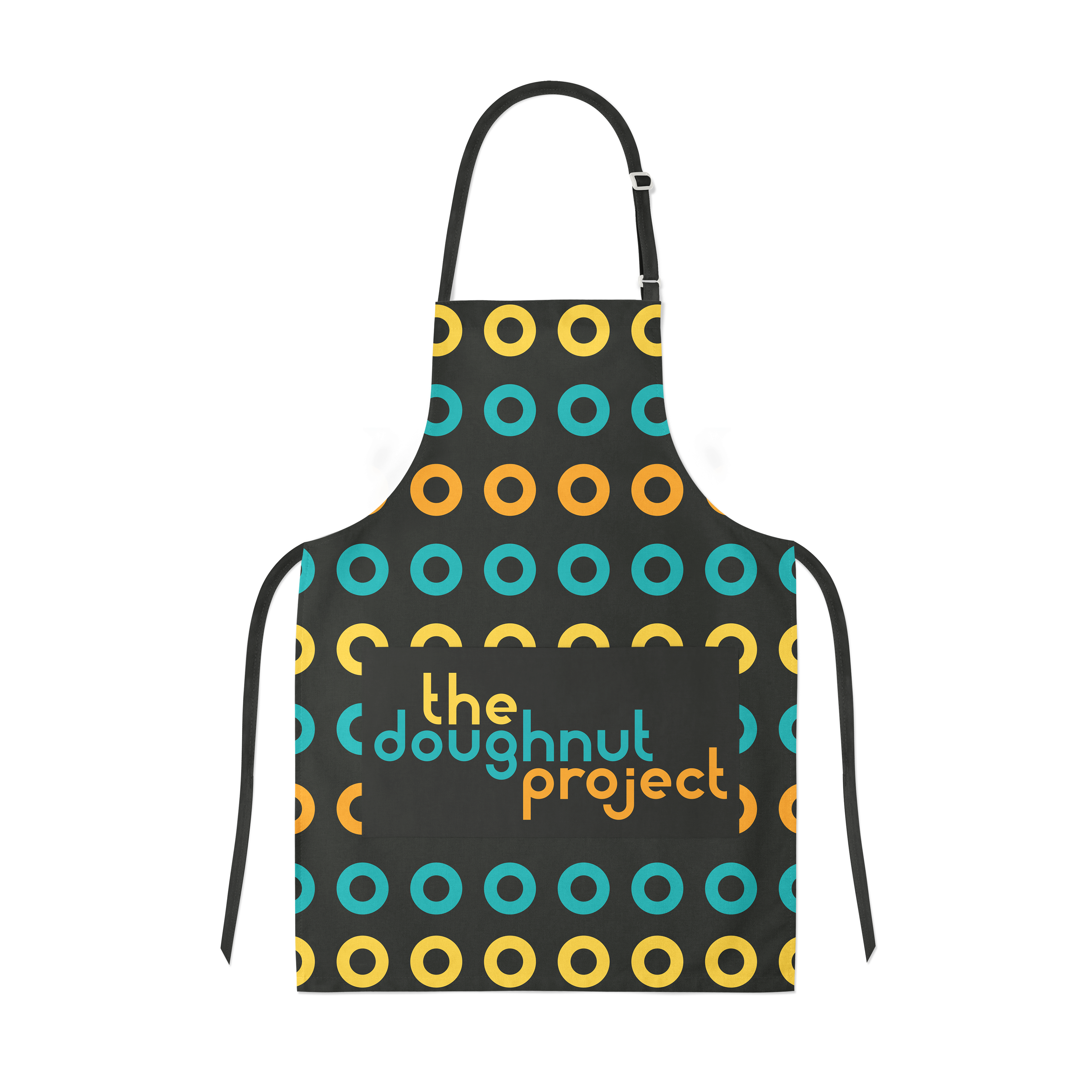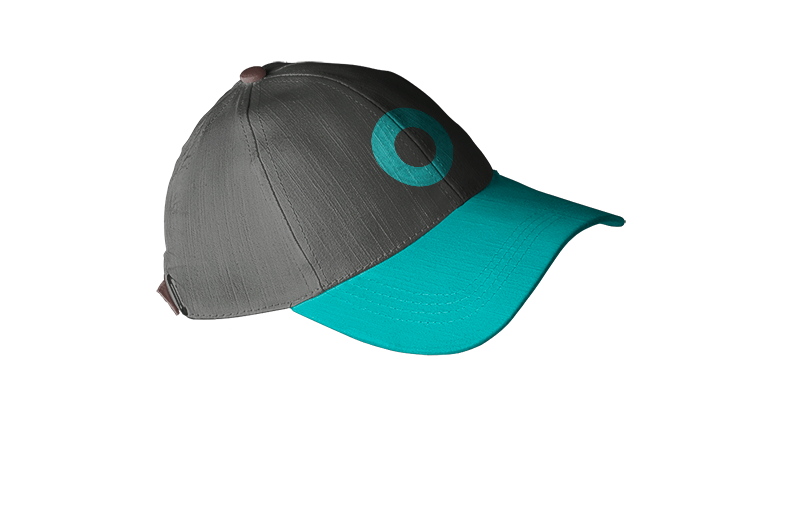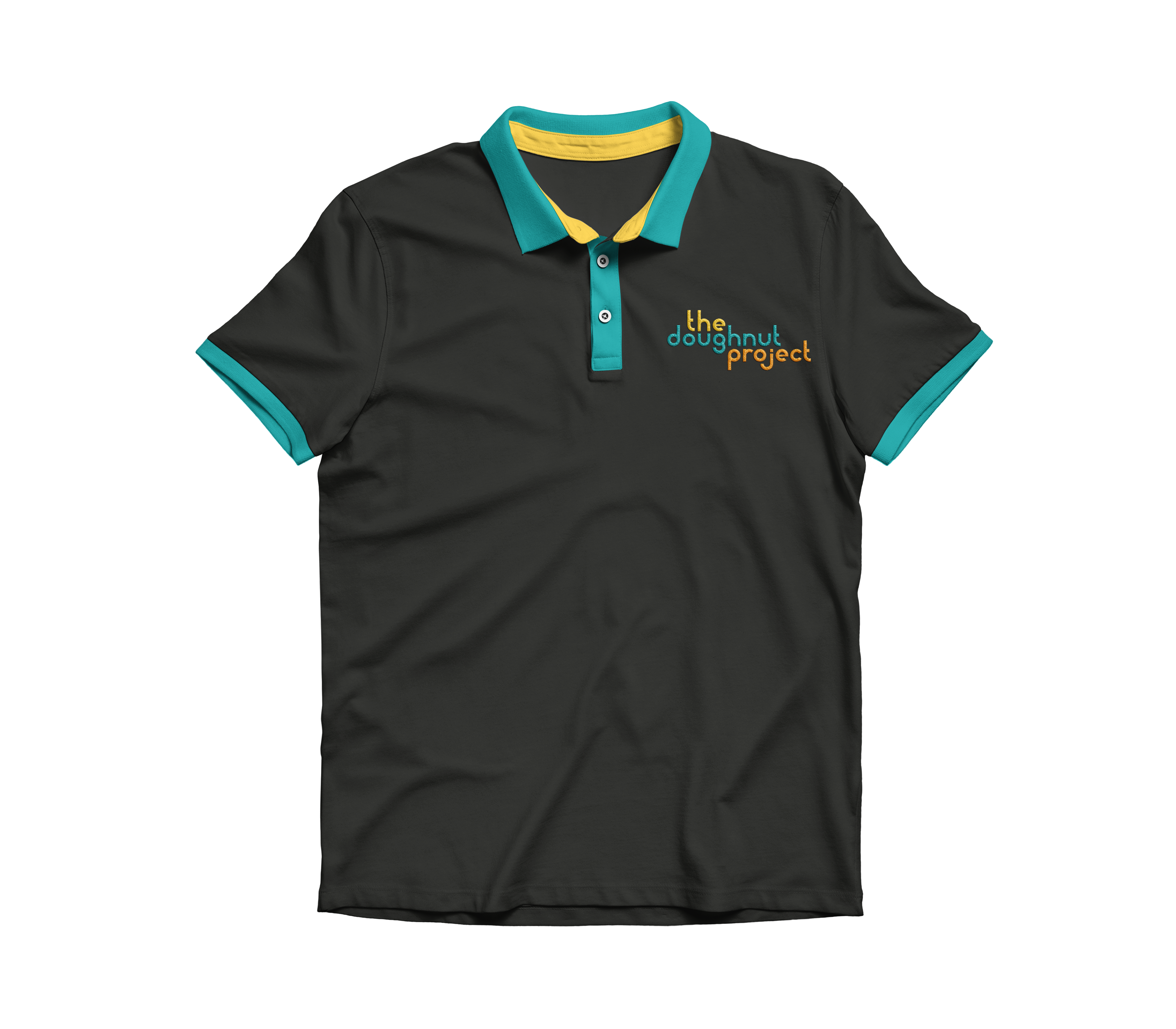 Uniforms
Shop Uniform: Apron
Food Truck Uniform: Hat and Polo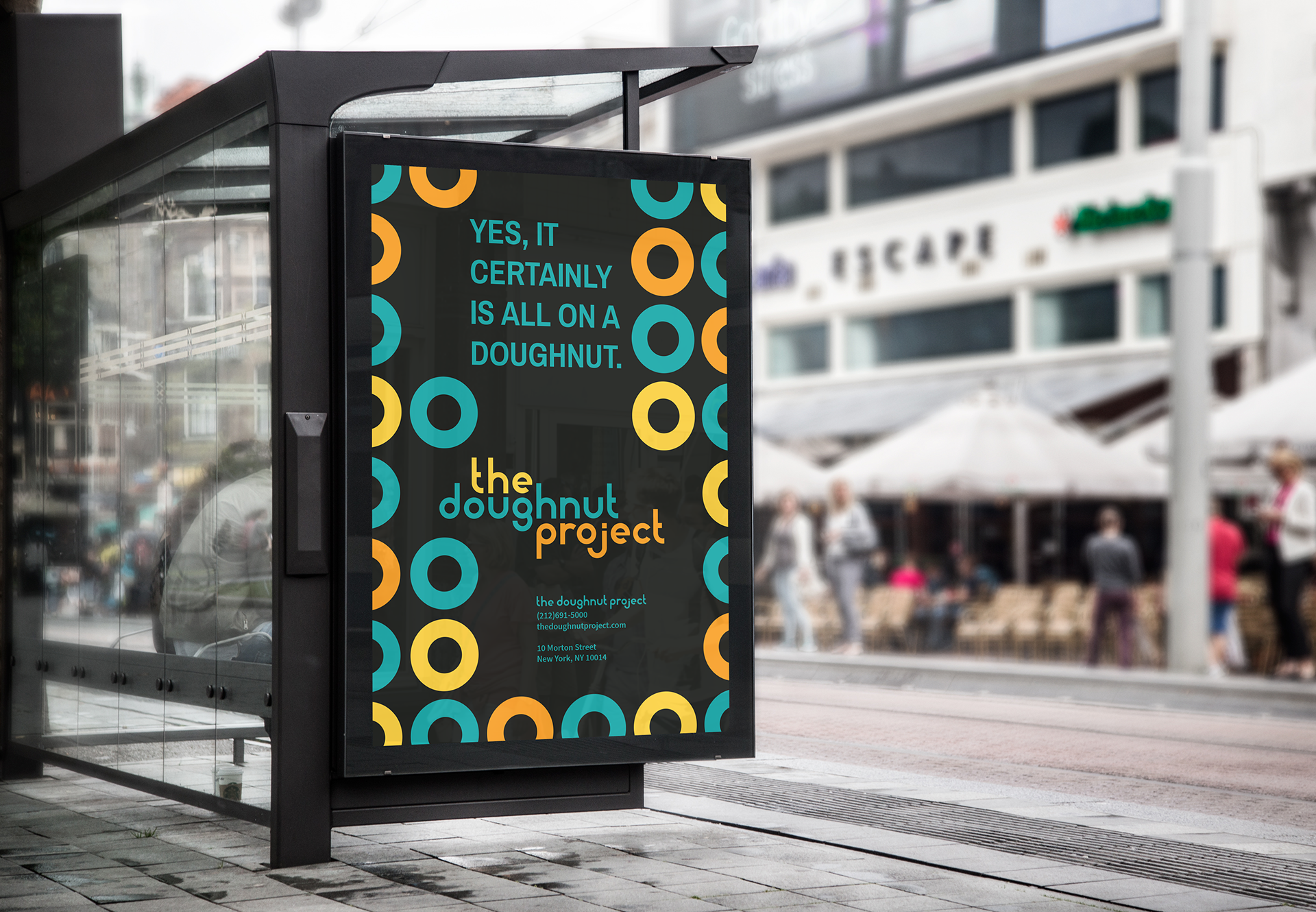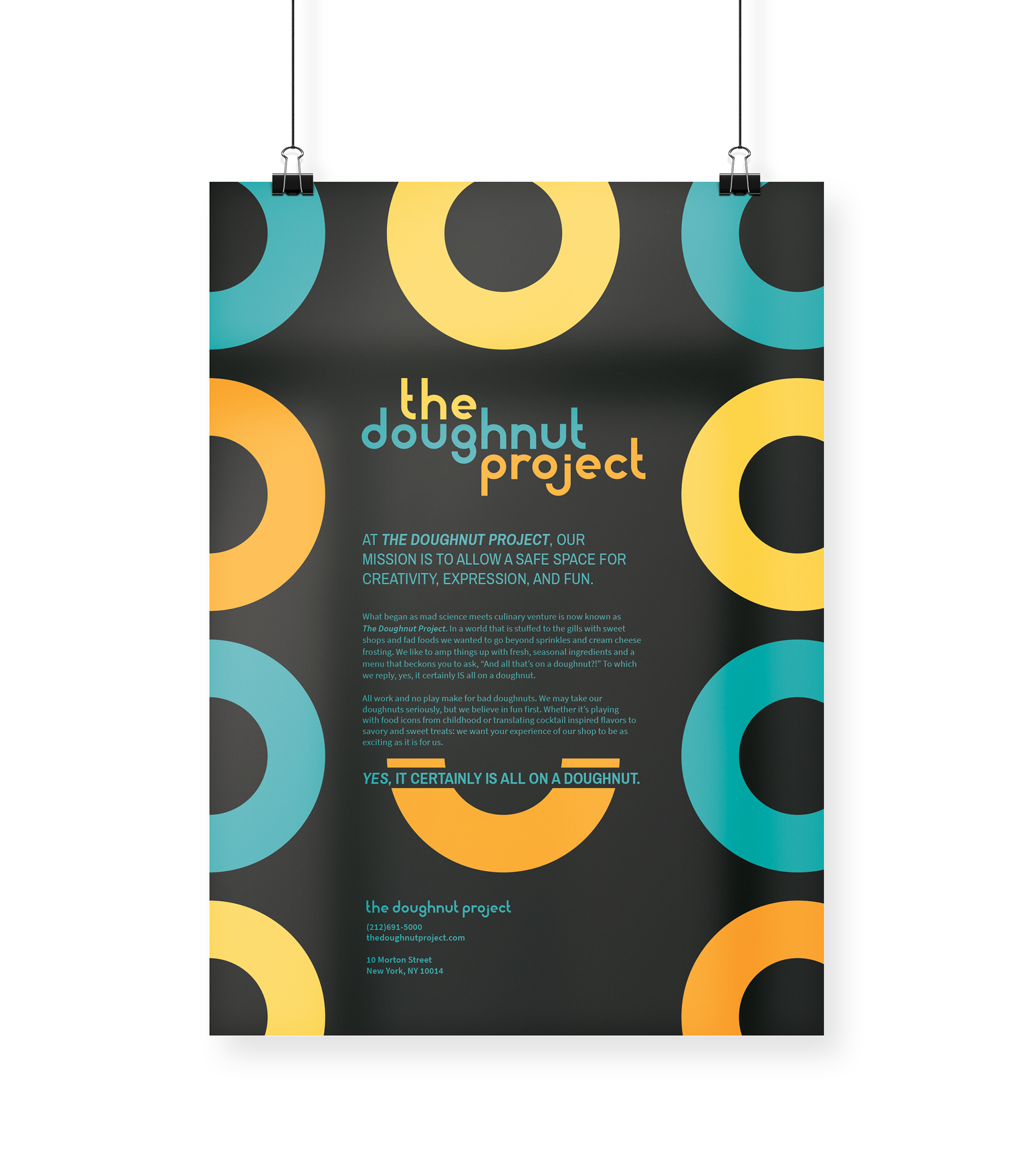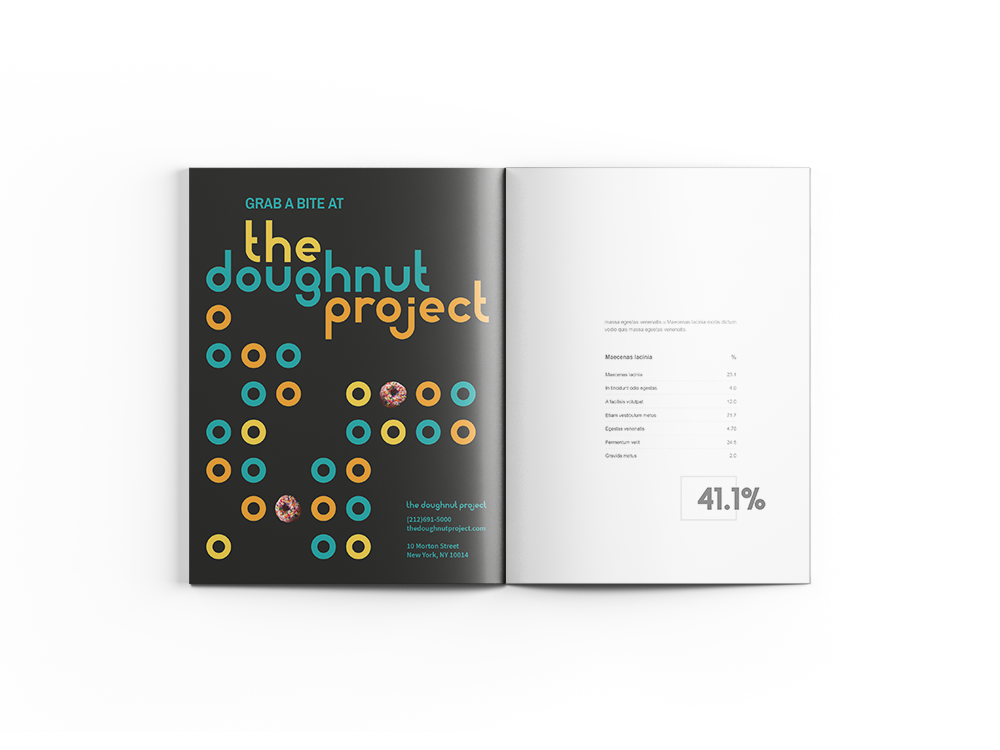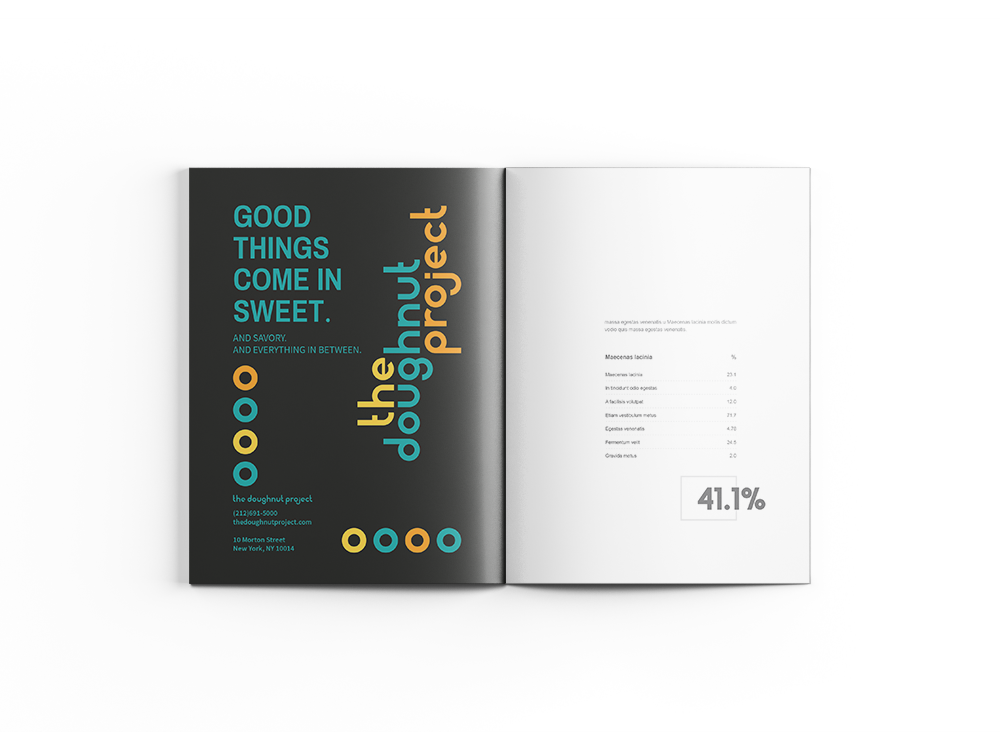 Advertising
From Left to Right: Bus Stop Ad, Poster, Magazine Ad 1, Magazine Ad 2